Short trek from Pokhara
Many popular treks in Nepal don't need much preparation and time devotion like in the past. Popular treks like Ghorepani Poon Hill could be done in as less as 2 days from Pokhara and back. Betterment in domestic flight services and extension of road further into the mountains have made it possible to plan treks in little over a weekend holiday.
Treks from Pokhara were the most popular among international trekkers. It is because of easy access, and vibrant culture and exotic view of Himalayas of Annapurna, Dhaulagiri and Manaslu ranges. Annapurna region was the most trekked region of Nepal.
Short trek from Pokhara for Autumn 2023
Go beyond Pokhara this autumn. Short trek of about 2 to 3 days could be organized from Pokhara based on comfortable lodges. With crisp sky, comfortable temperature and festive vibe, autumn is the best time to do a short trek from Pokhara.
Some of the popular treks from Pokhara that could be done in 2 days to a week.
---
Short Ghorepani Poon Hill Trek 2 - 4 days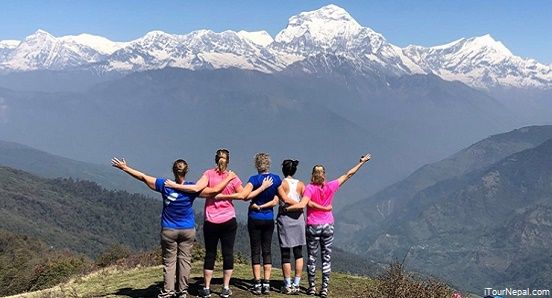 2 days is just a weekend.

Ghorepani Poon Hill trek could be customized for as less as 2 days from Pokhara to Pokhara. 2 days Ghorepani trek has been possible with the extension of dirt road further into Annapurna conservation area. It is possible to drive further into Burungdi valley and start the trek from Thikedunga. Ghorepani is just 6 hrs. walk away from Thikedunga after 3 hrs. drive in the morning. After the popular sunrise view from Poon Hill, it is easy half a day walk down to Thikedunga and drive back to Pokhara.
Being in the higher reaches from the settlements, Ghorepani trek is still pristine with one of the best Himalayan view. The road expansion have reached the villages at the base and left the 2 days trek untouched.
Ghorepani Poon Hill Trek | Trek Inquiry
Easy comfort lodge Short trek from Pokhara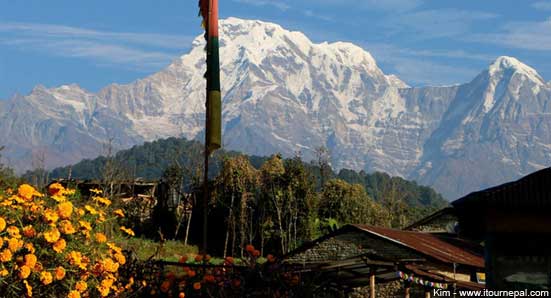 The trek to Australian camp (2,061 m ) is the easiest short trek from Pokhara with comfortable lodge. A 1 - 3 day trek could be planned following the trail along the mountain ridge, some 30 km northwest of Pokhara. The place is in a clearing of Rhododendron forest with a far reaching view of the valley and the chain of the Himalayas. Availability of simple accommodation with an ensuite bathroom makes this trek comfortable. Stay in the Annapurna Eco village resort and enjoy the village tour, organic farm tour or just chill in the resort garden watching the brilliant peaks of Annapurna.
Join Short Pokhara Trek on 16, 19, 25, 28 September | 5, 8, 11 October
Mohare danda trek -4 days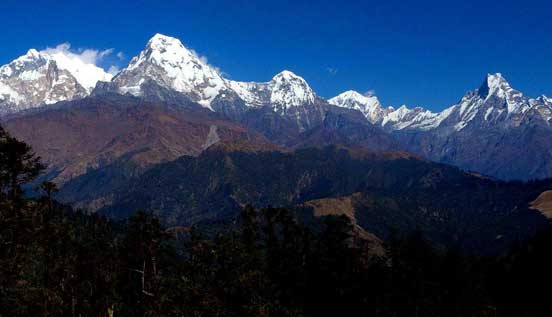 Mohare danda community lodge trek is an alternate to Ghorepani trekking route. The trek starts with a drive of about 150 km to Galeshower and climbs from the more pristine side of the Ghorepani trek. The trail passes through charming and unspoiled villages and comes to the Mohare danda view point at 3,300 m. Accommodations are available in homestay and community lodges making it the best example of sustainable tourism.
Mohare Danda trek from Pokhara could be customized from 4 days or longer with a trek to Khopra ridge and Ghandruk.
Mohare danda Trek | Trek Inquiry
Khopra Danda and Khayar Lake trek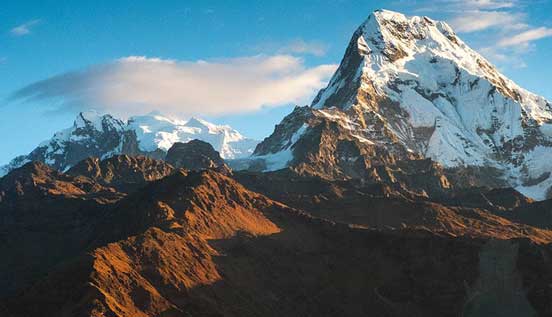 For those looking for more challenges, a 6 days trek from Pokhara could be planned to Khopra danda and Khari Lake. The trek route follows the main trail to Ghorepani and then braids off to the more pristine higher valleys in the buttresses of Annapurna South. Khopra ridge trek avoids the crowded Annapurna trail and offers close up view of Dhaulagiri and Annapurna from even higher points than Ghorepani or Poon Hill. Side trip to Khair Lake at 4500 m could be planned for an extra day.
Khopra danda Trek | Trek Inquiry
Mardi Himal Trek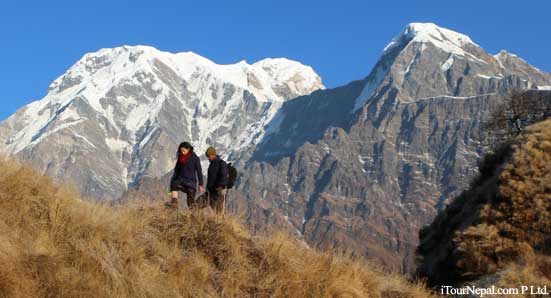 Opened only recently, Mardi Himal trek has become the most popular teahouse trek in Annapurna. This is the closest high altitude trek from Pokhara. Short and easy 6 days trek includes walking through the foothills, Rhododendron forest and coming to the alpine pastures at the buttresses of Mardi Himal with snow peaks looming at a distance. The change of landscape and scenery within a short trek is what makes Mardi Himal different. An extra day could be planned with a more challenging hike to Mardi Himal base camp at 4,500 m.
Mardi Himal Trek | Trek Inquiry
Jomsom Muktinath Trek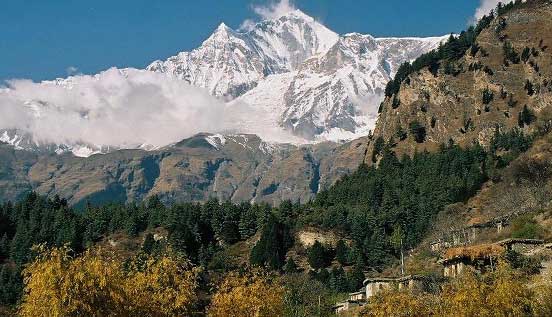 Jomsom and Muktinath in the north of Annapurna still make a good combo of short hikes and road trips. Kaligandaki valley has its legend as the forbidden kingdom and the most popular salt trading route. After 1959, the land sheltered Tibetan combatants for about a decade and then opened itself for trekking.
Recent expansion of roads have made the access easy but destroyed the much needed tourism. However tourists can fly and drive to scenic Thakali villages and spend a few days hiking to the more surreal viewpoints.
The airstrip, extension of road and comfortable lodges make this tour the most comfortable, easy and scenic tour with hiking.
Jomsom Muktinath Trek | Trek Inquiry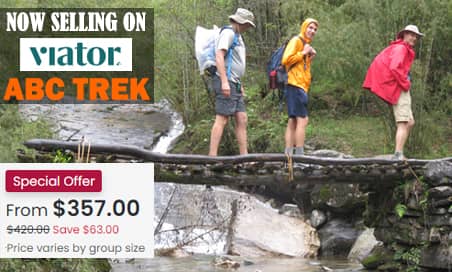 Short ABC Trek
DATES :
14, 20, 26 September 2023
DURATION : 6 days from Pokhara
USD 420
Transport | Permit | Guide | Breakfast | Lodge