Featured in the list of 52 places to visit in 2017 by New York Times, trekking in Langtang aids to its recovery from the 2015 Nepal earthquake.
Langtang region in the north of Kathmandu has been a popular trans-Himalayan trade route from ancient and medieval period. The Langtang valley also was a safe haven for Buddhists during the crisis. Hence Langtang exhibits most vivid culture of Shamanistic Tamangs and Tibetan Buddhist Sherpas. It is protected as Langtang National Park and has a number of high peaks including Langtang Lirung (7246m). The easy access from Kathmandu and the awe-inspiring scenery makes Langtang trek popular among the trekkers.
Highlights of Langtang Trek
Easy access from Kathmandu.
Short trek with option of climbing to 5,000 m.
Less touristic with intact Tibetan Buddhist culture.
Awe-inspiring view of mountains, glaciers and alpine valley including 14th (Shisa pangma) and 99th (Langtang Lirung) highest peaks in the world.
One of the most intact Himalayan ecosystem that shelters rare species like Red Panda, Snow Leopard, Himalayan honey guide and Larch.
Supports locals to recover from the 2015 Nepal Earthquake
Langtang trek inquiry | Trek Itinerary
USD 790 - 10 days Langtang Trek package
Includes :
3 nights accommodation in Hotel Holy Himalaya - Kathmandu with breakfast and taxes included.
Guided sightseeing of Kathmandu with all entrance fees included.
All airport pick up and drop
Private transportation to and back from trekking trail head- Syabrubensi.
Necessary Trekking Permits.
Trekking with licensed and experienced guide and porter.
Teahouse / lodge accommodation with 3 meals a day.
Duration : 10 days (5 days trek + drive to trail head)
Season : February - May | September - December
Accommodation : Teahouse | Hotel in Kathmandu
Grade : Moderate to difficult with ruggd trail, forest walking and altitude of above 3,000 m. Everyday walking is about 6 hrs.
Transport : Private 4WD for Kathmandu - Syabrubensi - Kathmandu.
Langtang Trek Itinerary
Day 01 : Kathmanud arrival | Pick up from the airport and transfer to the Hotel | Discuss trek / tour and have a easy evening.
DAY 02: BREAKFAST | KATHMANDU SIGHTSEEING
An easy, relaxing day in a sedan car with a local guide will uncover totally different perspective of kathmandu. Kathmandu sightseeing Points – Pasupatinath Temple, Boudhanath Stupa, Swyambhunath Stupa (Monkey Temple) and Kathmandu Durbar Square.
DAY 03: DRIVE TO SYABRUBENSI (7Hrs / 117Km) | Overnight in lodge
We will start our scenic drive north of Kathmandu in the winding mountain road. As we come around the mountainside, Ganesh Himal looms at a distance. At Dhunche we enter into Langtang National Park, from where the road climbs down to Syabrubensi.
DAY 04: TREK TO LAMA HOTEL (2,480m / 5 hrs)
The trail follows upstream Langtang river through trees with Langur monkeys frolicking around. The walk is pleasant with scenic stops by waterfall and river view. There are some steep short climbings at some points.
DAY 05: TREK TO LANGTANG
The trail continous to follw the Langtang river, climbing steeply through a forest of hemlocks, mapples and rhododendrons to popular luchtime spot of Ghora Tabela. There are fine view of Langtang Lirung. From Ghora Tabela, the valley opens wide and tail climbs gradually to Langtang village.
DAY 06: LANGTANG TO KYANJIN GOMPA (3,860m)
Kyanjin Gompa is just couple of hours gradual climb further into the Langtang valley through the meadows. From here one can climb to Kyanjin Ri or Cherko Ri (5 hrs / 5,000m) for better view of the Langtang valley and Himalayan Peaks.
Day 07: Trek down to Ghora Tabela or Lama Hotel after enjoying a morning in Kyanjin gompa.
DAY 08: TREK BACK TO SYABRUBENIS
DAY 09: DRIVE BACK TO KATHMANDU | OVERNIGHT IN HOTEL
DAY 10: DRIVE TO THE AIRPORT FOR FIANL DEPARTURE
---
Yala Peak climbing 5,732m (18,790ft)
Just in one additional day in the above itinerary, you can climb one of the most spectacular peak in Nepal. Yala peak for fit trekkers looking for more adventure. The peak doesn't need mountaineering training or prior experience. However, it allows you to try your mountaineering gears and try your mountaineering skills.
Short trek from Kathmandu
Kathmandu valley in the foothills of Langtang Himal shares its northern border with Shivapuri national park. With Langtang national park just 18 km away, Kathmandu is base for several treks in the Himalayas. Short treks from Kathmandu could be planned from 2 days to one week.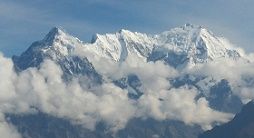 Gosainkunda Trek
6 days | September - December
Grade : Difficult
Gosaikunda Lake is another short trek from Kathmandu. The trek starts from Shivapuri national park in the north of Kathmandu and goes to Gosainkunda Lake at 4,380 m in Langtang National Park.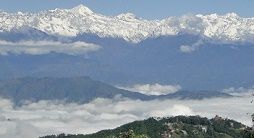 Kathmandu Valley Trek
3 days | September - June
Difficulty : Moderate
The Shivapuri national park in the outskirt of Kathmandu offers short and scenic trek around Kathmandu. The trek climbs up to 2,200 m and follows the ridge overlooking at Langtang and Jugal Himal..