Nepal road trips
4WD off road trips and motorcycle tours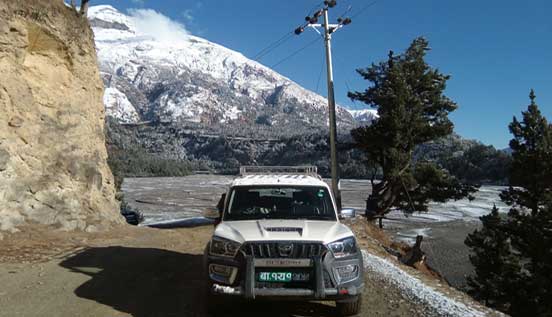 Nepal road trips are all about visiting scenic hill towns, national parks, and village tours with much deeper insight of the country. Driving in a private vehicle gives you the flexibility of stopping anywhere you like and exploring the less visited part of Nepal. With extension of road, it has been possible to drive and explore many Himalayan destinations available only for hardcore trekkers in the past. Leave your car or motorcycle parked and enjoy day hiking, jungle safari and cultural tours that come along the way.
Motorcycle tour of Nepal
There is nothing better than exploring the Himalayan foothills on a motorcycle. You can reach the scenic but less visited hill stations and stop at charming villages, cascading waterfalls and Himalayan view points. Ride motorbikes into the Nepales culture and explore the UNESCO Heritage sites of Chitwan national park, Lumbini and Kathmandu. Visit the lake city of Pokhara with a stunning view of the Annapurnas. Nepal road trip itineraries listed below are popular for motorcycling tours as well. Or write to us to customize your own motorcycle trips.
Nepal Road Trip Review
we have enjoyed our trip very much, everything went smooth, we found the way out of Kathmandu easily and managed to stay on the road, which was okay the whole way except maybe a short part after the landslide that apparently happens every year in this region. the local people we met on the way were very friendly and even invited us home when we gave a lift to a local woman with a child to the next village which was on our way. Full Review we also found easily Pasang in Syabru besi and enjoyed the rough ride to the village. the home stay was nice and food very tasty and it was also great fun to watch the family preparing the food as well as doing the usual homework.
we had a chance to walk around the village the next morning and found some kind speak quiet some English. it would probably be very curious for visitors to have a chance to see some of the typical (and trivial to the locals) activities of their everyday life - i know that winter probably is not the best season, but in spring or summer i am sure visitors would appreciate such experience very much. we did a short trek in the morning to the lake and the nature was just amazing, it was indeed pity to leave so fast. Pasang was very helpful and told us many interesting facts about the local life and we enjoyed our time with him very much complacent on the way back, we somehow got a bit lost before arriving to Trishuli but after exiting the national park zone. we had some fun when we finally found ourselves on a "highway" which i identified on the map as the one between kathmandu and pokhara (!) so you can imagine that we made quite a de-tour... The thing is we stopped at few villages to ask for directions to Kakani, but not only Kakani but even the capital - Kathmandu were not known to the locals (in terms of in which direction to go)... so finally we had to give up and start asking for Kathmandu which we finally identified from the highway to Pokhara..
we hope to be back to Nepal (and also Tibet) sometime soon!
- Oxana Kukhaneva- Self drive to Langtang
---
All Nepal Tour 12 days
Bandipur Pokhara Lumbini Chitwan Tour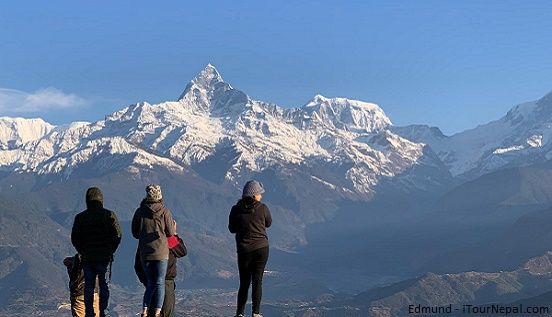 'All Nepal tour' connects the most popular tourist destinations of Nepal with the road trip. Since it is mostly driving through the Nepalese highway, the journey is comfortable with luxury cars. The road trip could also be customized to break down the driving distances. We will visit hill station towns like Bandipur and Sarangkot; jungle safari in Chitwan National park and visit Lumbini and Pokhara.
All Nepal Tour >
---
Upper Mustang 14 days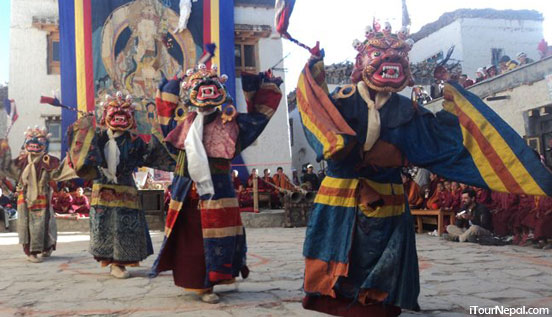 Mustang remained accessible to very few trekkers until recently because of geographical and political intricacy. The Buddhist kingdom nourished unique Tibetan Buddhist practices and culture unlike its counterpart in Tibet. With the extension of the dirt road, it has been possible to drive through the world's deepest Himalayan gorge to the lost Tibetan kingdom of Mustang.
Driving tour of Mustang >
---
Lower Mustang Tour 6 days
Once a popular trekking route, the lower Mustang offers pretty much of the same landscape and culture of the kingdom of Lo. Drive through the world's deepest gorge wedged between two 8000 m peaks to the trans-Himalayan arid landscape and go on side hikes to the pristine lakes and occult monasteries. Feel the essence of 'the Lost Tibetan kingdom' without paying the pricey permits. 
Driving tour of Mustang >
---
Nepal Tour with Bardia
12 days Nepal tour with Bardia National park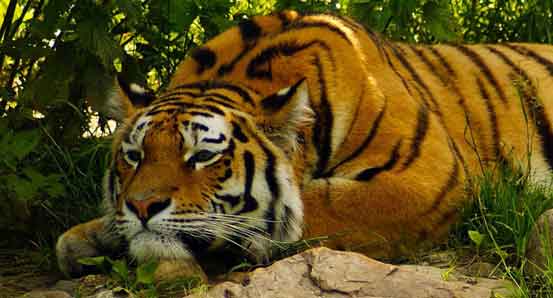 The road trip gives you an opportunity to visit Bardia national park in the mid-western region of Nepal. Bardia is less visited national park with more chances of Tiger sighting. This tour program also includes visit to pristine hill stations making it an option for second time visitors as well.
Nepal road trip w/ Bardia >
---
Rara Lake and Bardia 16 days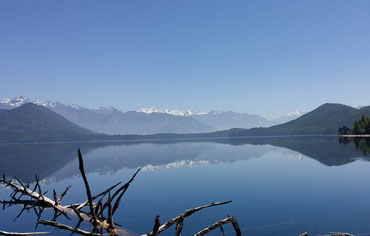 The road trip initially follows the highway to Chitwan National Park and then heads west to Bardia National park. Bardai national park is pristine habitat of illusive Royal Bengal Tigers. After spending 3 nights in Bardia, we will head further west to Surkhet and then cruise on dirt road for couple of days to Rara Lake. On the way back visit Tansen and Pokhara.
Rara & Bardia Tour >
---
Nepal Tour by road
A Nepal tour by road is the best way to see the countryside and the Himalayas with ample opportunities of cultural immersion. It is more about taking time and enjoying the journey rather than reaching the destination. Road trips are organized with hikes, sightseeing, village tours and with rest at the most scenic places.
How are the roads in Nepal ?
Nepal is a mountainous country and roads are only two lanes winding along the mountain sides. Major tourist destinations are connected by highways which are safe and scenic to drive through. The trans-Himalayan regions of Mustang and Manang are connected by dirt roads and are the most popular off-roading and motorbiking destinations. With our careful and experienced drivers and well maintained vehicles, road trips to Nepal are a fun and memoriale holiday.
Drive from Nepal to Tibet - Bhutan and India
Overland tours in these Himalayan countries are popular. It is also possible to drive and enter these countries overland. Because of different regulations in Tibet and Bhutan, we just need to pre organize visas and permits.Overland tours of Nepal, Tibet, Sikkim (India) and Bhutan could be from three weeks to months.