Pilgrimage Tour of Nepal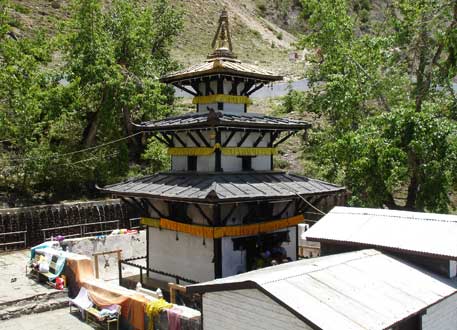 Muktinath Tour
Muktinath is pilgrimage site revered by both Hindus and Buddhists. The site is at the altitude of 3,750 m (12,300 ft) beyond the Annapurna Himalayas of Nepal. It is a great example of how two religions can share the same holy spot with mutual respect and support.
The Muktinath area is renowned for the internal flame on water, an unusual combination of water, air, fire and earth element. This area is also the origin place of 'Saligram'. Later Guru Rinpoche (Padmasambhava) left his footprints on the rocks and 84 Siddhas' miracle spouted 108 taps with water from Manasarover and trees grew around the temple in the arid land.
Muktinath Pilgrimage Tour Package
Pilgirmage tour of Muktinath, Pashupatinath and more
All accommodaiton with breakfast and taxes included.
All ground transportation by private Ac vehicle.
Guided pilgrimage tour with all entrance fees, permits included.
All domestic flights as mentioned in the itinerary.
Delay and cancellation because of natural phenomenon.
Bottled drinks.
Meals beside breakfast. Other meals can be provided as per the deal.
Rescue and evacuation.
Day 01: Arrive Kathmandu. Pick up and transfer to Hotel / Join evening prayer at Pashupatinath.
Day 02: Rudravishek Puja at Pashupatinath and sightseeing of local temples and heritage sites Swyambhunath, Budanilkantha (sleeping Bishnu), living goddess Kumari (Kathmandu Durbar Square)
Day 03: Drive to Pokhara. Visit Manakamana temple by cable car on the way.
Day 04: Fly to Jomsom and drive to Muktinath. Muktinath Darsan, have lunch and drive back to Jomsom for overnight stay.
Day 05: Fly back to Pokhara. Pokhara sightseeing of Bindabasani Temple, Gupteshower Mahadev, Tal Barahai, Devi's Fall and World Peace pagoda.
Day 06: Fly back to Kathmandu
Day 07: Visit Dakshinkali temple in the south of Kathmandu and also visit the most popular Krishna temple of Patan and Patan durbar square.
Day 08: Drive to the airport and fly back.
Helicopter tour of Muktinath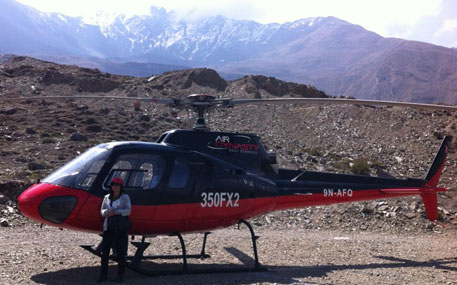 For those short of time and willing to avoid tedious road trips, Helicopter is an option. You can fly from Kathmandu to Muktinath and back within 2 & ½ hrs. The Helicopter tour of Muktinath could be planned within as short visit as 2 nights and 3 days. The Helicopter could be shared by 5 people.
: USD
980 / pax
Based on minimum 4 people.
: 2 & ½ hrs
: All around the year
4WD / Land Cruiser trip to Muktinath
With the extension of road to Jomsom & Muktinath, it is possible to drive. With accumulation of monsoon clouds and rain, Jomsom flights are frequently cancelled. Contact us for organizing 4WD Scorpio or Land Cruiser trip to Jomsom / Muktinath.
Rent 4WD to Muktinath >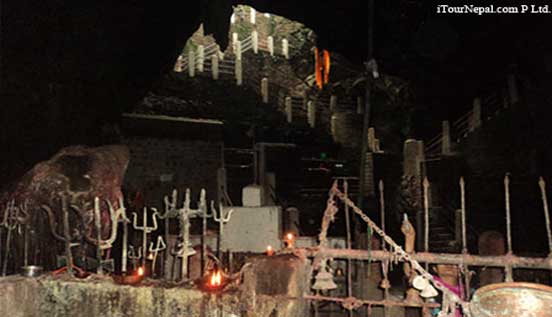 * 4wd Road trip of 1 n / 2 days
* Helicopter tour of Halesi