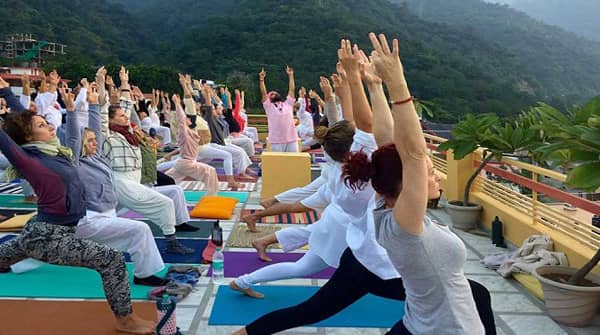 Yoga, meditation and spiritual experience Tour
Experience Kathmandu and Nepal from the spiritual perspective with our Yoga meditation and spiritual experience tour. Unlike its neighbors, Kathmandu nourished the ancient culture and heritage from the Indian subcontinent until the date, for which Kathmandu is known as a living heritage. Moreover, Hinduism, Buddhism, Tantrism and other pagan practices coexisted with great respect for eachother. While the pre-Buddhism Bon thrived in the trans-Himalayan region, the newly migrated Tibetan Buddhist also added color to Nepal's spiritual diversity.
Yoga, meditation and spiritual experience tour is run by a professional yoga and meditation master and culture expert with deep knowledge in Ashtanga, Hatha Pranayama and Kundalini Yoga. We combine Yoga with a spiritual tour of Kathmandu.
Friendly people, charming villages, undulating mountains and the mesmerizing Himalayan Peaks, make Nepal a perfect place to learn Yoga. That is why Nepal has always been a hermitage of yogis. In this citadel of mountains, the essence of yoga and meditation flourished unharmed for centuries.
Yoga, meditation and spiritual tour of Kathmandu
3 nights 4 days post or pre trek relaxation yoga and meditation in Kathmandu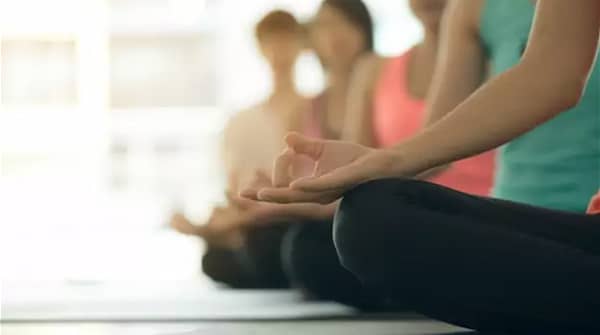 This 4 days package is for those spending their time in Kathmandu after or before the trek. Yoga will revitalize and relax your muscles giving them special vigor. We pick you up from where you are and take you to our Ashram in the tranquility of Nagarjuna forest. Our accommodations are simple, clean with a private bathroom. We teach you Yoga Asanas to relax your muscles as well. Yoga will prepare you for trekking by gently activating and stretching your muscles and body parts. The yoga package also includes a subject orientated tour of Kathmandu with an expert giving a different perspective of Kathmandu.
Physical fitness orientated Yoga on mixed basis.
Meditation and spiritual discourse
Ensuite room with two meals.
Spiritual tour of Kathmandu with an expert.
Day 01: Arrive Kathmandu: You will be picked up from the airport by our represent and transferred to our 'Divya Yoga Ashram'. Our Ashram is located jsut in the outskirt of Kathmandu but yet it is the most peaceful place full of energy in the Nagarjuna forest. Unwind yourself from the journey. Your schedule for the depends upon your arrival time.

Day 02: Yoga and spiritual tour of Kathmandu
Practice Yoga in the morning and have breakfast. After breakfast we will go on a spiritual tour of Shyambhunath Stupa and the Kathmandu Palace Square. The tour will give you the idea of spiritual practices of Kathmandu valley and the symbolism, iconography, art and architecture based on their spiritual beliefs.
Day 03: Yoga and spiritual tour of Kathmandu
Practice Yoga in the morning and visit Pashupatinath and Boudhanath in the afternoon. Learn about Tantric and Tibetan Buddhism while watching monks meditate with ritual objects made from human bones and the Sadhu (Hindu ascetics) beg alms. In the evening meditate and join the evening prayers at the Ashram.
Day 04: Yoga in the morning and check out the Ashram after breakfast.
Yoga relaxation package could be custom made to suit your time frame from 1 night or longer.
Customize Yoga Meditation Tour
Yoga, meditation and spiritual experience tour packages are designed to introduce the authentic culture and spiritual practices of Nepal never mentioned in any guidebooks. This is the unique way of exploring the country and knowing the philosophical doctrines flourished in the ancient Indian subcontinent.
Customize the Yoga meditation and spiritual experience tour based on the hotel you prefer. The tour could be organized based on the hotel you are staying for a group of six or more. We can also customize Nepal tours and trek with a Yoga teacher and an expert guide for the best Yoga meditation and spiritual tour experience of Nepal.
Accommodation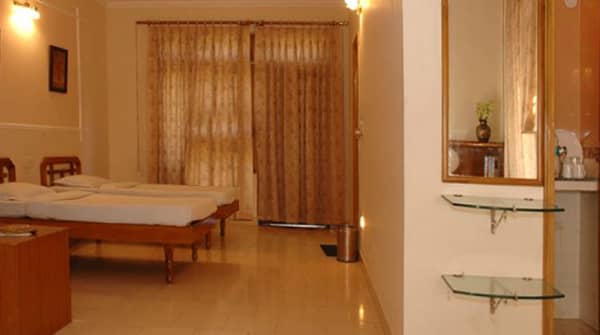 Our 'Yoga Ashram' has clean rooms with ensuite bathroom in the tranquality of Nagarjuna forest, not farm from the center of Kathmandu. Great Siddha Nagarjuna is believed to have meditated here. The ashram is about 8 km from the airport. In the natural surrounding, this place has got great energy for peace of mind and relaxation.