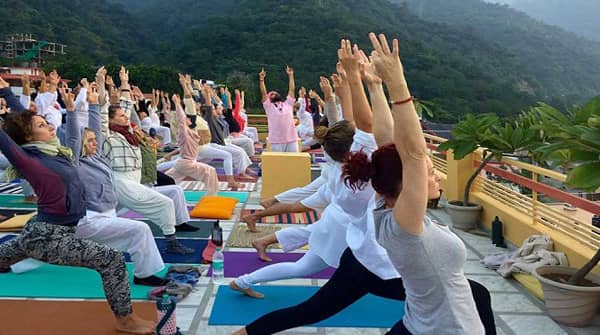 Yoga, meditation and spiritual experience Tour
Experience Kathmandu and Nepal from the spiritual perspective with our Yoga meditation and spiritual experience tour. Unlike its neighbors, Kathmandu nourished the ancient culture and heritage from the Indian subcontinent until the date, for which Kathmandu is known as a living heritage. Moreover, Hinduism, Buddhism, Tantrism and other pagan practices coexisted with great respect for eachother. While the pre-Buddhism Bon thrived in the trans-Himalayan region, the newly migrated Tibetan Buddhist also added color to Nepal's spiritual diversity.
Yoga meditation and spiritual retreat tour is the popular trend in the post Covid pandemic period working as an antidote to the mental stress and psycho-physical state of health.
Yoga, meditation and spiritual experience tour is run by a professional yoga and meditation master and culture expert with deep knowledge in Ashtanga, Hatha Pranayama and Kundalini Yoga. We combine Yoga with a spiritual tour of Kathmandu.
Friendly people, charming villages, undulating mountains and the mesmerizing Himalayan Peaks, make Nepal a perfect place to learn Yoga. That is why Nepal has always been a hermitage of yogis. In this citadel of mountains, the essence of yoga and meditation flourished unharmed for centuries.
Yoga, meditation and spiritual tour of Kathmandu
6 day Yoga, meditation and wellness retreat in Kathmandu.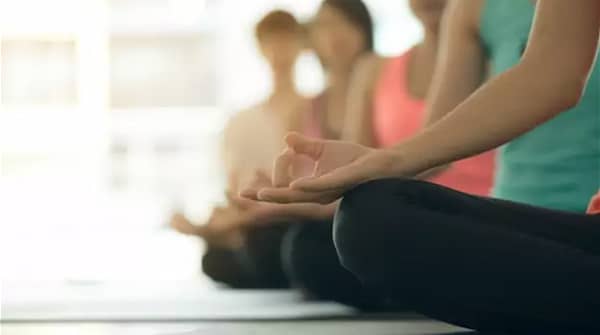 This 6 days package is for those spending their time in Kathmandu after or before the trek. Yoga will revitalize and relax your muscles giving them special vigor. We pick you up from where you are and take you to our Ashram in the tranquility of Nagarjuna forest. Our accommodations are simple, clean with a private bathroom. We teach you Yoga Asanas to relax your muscles as well. Yoga will prepare you for trekking by gently activating and stretching your muscles and body parts. The yoga package also includes a subject orientated tour of Kathmandu with an expert giving a different perspective of Kathmandu.
Highlights of the tour
Yoga retreat, nature and cultural tour of Kathmandu.
Meditation and spiritual discourse.
Traditional wellness and relaxation therapy and massage.
Yoga relaxation, breathing and cleansing exercises. 
spiritual immersion experience tour of Kathmandu with an expert guide.
Spiritual Tour Review
5 / 5 - 145 reviews
Amazing Spiritual Experience !
I had an absolutely amazing tour with a guide name Ripu. This guide had so much knowledge, my soul is filled with ancient wisdom, spirituality and Nepal knowledge. Furthermore I had fun and very interesting conversations about life, happiness etc. with this guide which I really really liked. He gave me all the time I wanted to stay at a place, he answered all my questions and the whole experience was better then I expected. I will def book a tour here again. If you doubt: do it! It's Great
- Masha R - Dubai - April 2023
More reviews >
2 nights in Yoga Ashram in the outskirt of Kathmandu with all meals.
3 nights in yoga and welness resort in Kathmandu with breakfast.
All ground transportation by private vehicle.
Spiritual tour of Kathmandu with all entrance fees included.
Tour Itinerary
Day 1: Arrive Kathmandu
You will be picked up from the airport by our representative and transferred to our Yoga and wellness resort in Kathmandu. You can just relax or book one of the wellness treatments, Spa or Ayurvedic massage.
Day 2: Yoga and spiritual tour of Kathmandu
Join the Yoga session in the morning and have breakfast. Later we will go on a spiritual tour of Kathmandu to learn more about the history, philosophy and spirituality related with Yoga and meditation. Hidden in the mountains, Kathmandu was a safe haven for the spiritual practices and medieval lifestyle from the Indian subcontinent. A day tour of UNESCO heritage sites of Swayambhunath, Boudhanath, Kathmandu durbar square and Pashupatinath with an expert guide gives you a visual perspective into the spiritual history of the Indian subcontinent.
Day 3 - 4: Yoga retreat
On the day, we will drive to the Yoga retreat center in the lush outskirt of Kathmandu valley. Amid the chirping of birds and sweeping view of lush valley with layers of mountain, you can better feel the euphoria of Yoga and meditation. We will have two full days in the Ashram experiencing yogic life with Ayurvedic diet, treatment and relaxing sessions of yoga and meditation. This is a great way to take a break and seek balance in life and discover yourselves.
Day 5: Yoga in the morning Bhaktapur and Patan Tour
We spend a tranquil morning in the Ashram starting with breathing exercises and yoga postures. Have another healthy breakfast based on Ayurvedic diet. Later drive back down to the city and visit the two medieval cities of Bhaktapur and Patan. Overnight in the welness resort in Kathmandu.
Day 6: Departure
Luxurious wellness retreat in Nepal
Spend some quality time in the Himalayas with wellness and therapy from the vedic civilization. Luxury Yoga meditation and wellness package starts from
USD 1,990
for 6 days. The package includes accommodation for five days in a luxury resort with all meals, two yoga sessions each day, cleansing, breathing enhancement and Ayurvedic massage.
---
What makes Nepal the best wellness and spiritual tour destination ?
With over one thousand years of living heritage of Ayurvedic practices, Tibetan medicine and faith healing, Nepal is an exclusive place for wellness and spiritual tour. Unlike many south asian countries, Nepal nourished the traditional wellbeing and spiritual practices from the region until the date. While many of its neighbors have successfully invested to introduce themselves as luxury wellness destinations, with high spiritual aura and wellness in day to day practice, Nepal is any budget wellness destination yet to be discovered for all.
---
Customize Yoga Meditation Tour
Yoga, meditation and spiritual experience tour packages are designed to introduce the authentic culture and spiritual practices of Nepal never mentioned in any guidebooks. This is the unique way of exploring the country and knowing the philosophical doctrines flourished in the ancient Indian subcontinent.
Customize the Yoga meditation and spiritual experience tour based on the hotel you prefer. The tour could be organized based on the hotel you are staying for a group of six or more. We can also customize Nepal tours and trek with a Yoga teacher and an expert guide for the best Yoga meditation and spiritual tour experience of Nepal.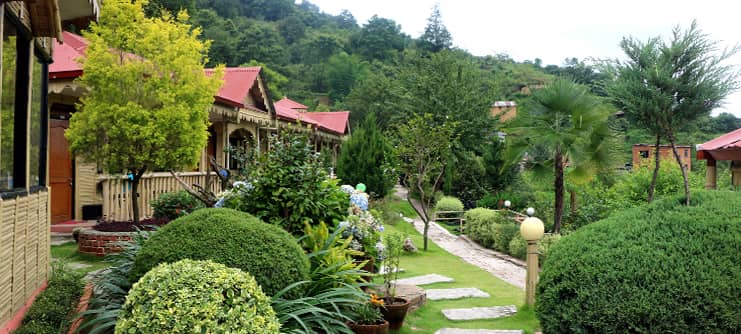 Accommodation
Our 'Yoga Ashram' has clean rooms with ensuite bathroom in the tranquality of Nagarjuna forest, not far from the center of Kathmandu. Great Siddha Nagarjuna is believed to have meditated here. The ashram is about 8 km from the airport. In the natural surrounding, this place has got great energy for peace of mind and relaxation.