Short treks and hikes in Nepal
Foothills of the Nepalese Himalaya offer awe inspiring views. Go on a short treks and hikes for the true insight of Nepal. Easy and moderate treks could be planned with comfortable lodges to basic teahouses & homestay. Easy access and better lodges / hotels make it possible for everyone to go beyond the limits of Kathmandu and Pokhara.
Write our experts customize a trek for your family and friends. Request a trek >
We had the most amazing experience trekking with iTourNepal. We went for a 5 nights trek through Poon Hill and ending up at The Australian Camp. We had the best guide possible. Saroj is extremely experienced, so full of wisdom and insight on his culture and the best storyteller ever. Our porter Prabin was full of joy and energy on the entire trek. We can't recommend Rabi highly enough and will definitely want him to organize our next trek in Nepal.

Trek Reviews >
Ghorepani / Pun hill Trek

short trek in Annapurna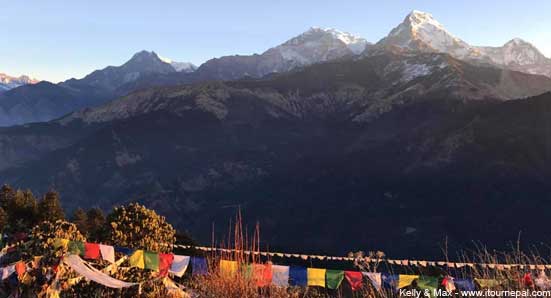 Duration: 10 Days
Trekking days: 4 nights 5 days
Maxim Altitude: Pun Hill 3,190 m
Difficulty: Moderate
Accommodation: Teahouse
Ghorepani is a mountain pass in the foothills of Annapurna offering up-close view of Dhaulagiri and Annapurna. This is the most scenic short trek from Pokhara. Rhododendron forest walk and the charming villages are the highlights of this moderate trek.
ghorepani trek >
---
Shivapuri Trek

short trek around Kathmandu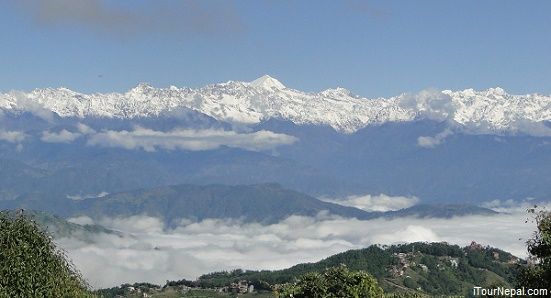 Duration: 6 Days
Trekking days: 2 nights 3 days
Maxim Altitude: 2,700 m
Difficulty: Easy - Moderate Accommodation: Teahouse / Hotel
The newly formed Shivapuri National park is adjoining to Kathmandu and provides short and easy day hike and short trek. Shivapuri comprises the second tallest ridge around Kathmandu. Short trek and hiking along the ridge provides view of Himalayan Peaks of Ganesh Himal, Langtang and Jugal Himal ranges. There are several routes for day hike to 3 days trekking.
Shivapuri Treks >
---
Thyangboche Trek

Short Everest cultural trek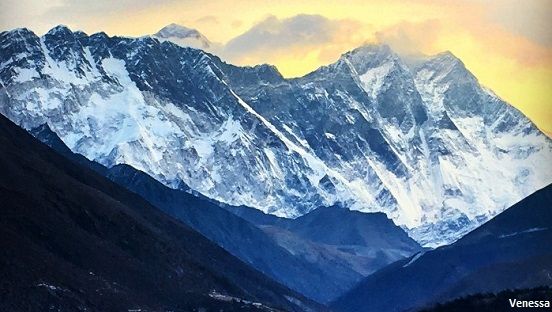 Duration: 11 Days
Trekking days: 7 nights 8 days
Maxim Altitude: 3,750 m
Difficulty: Moderate
Accommodation: Luxury & standard
Transport: Kathmandu - Lukla flight
This is a short cultural trek in the Everest Region. The trek passes through the sherpa villages to their biggest monastery - the Thyangboche Monastery. From the premises of Thyangboche monastery, one can see a beautiful sunset over Mt. Everest. En route we will also do a short hike of Khumjung village where there is Hillary school and the Yeti skull in the local monastery. The trek gives the best perspectives of Sherpa culture, lifestyle and Everest national park listed as UNESCO World heritage site.
Thyangboche Trek >
Short Everest cultural trek could be organized based on deluxe and luxury lodge as well. There are chain of luxury lodges as well as comfortable deluxe lodges with attached bathroom and 24 hrs hot shower. Write us for short Everest trek based on deluxe or luxury lodges.
---
Jomsom - Muktinath trek

Short trek in the lower Mustang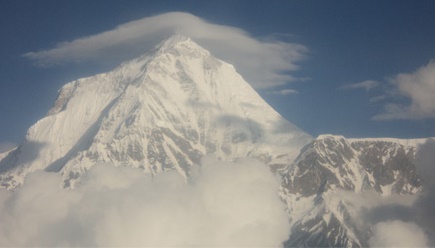 Duration: 9 Days
Region: Annapurna
Trekking days: 5 days
Maxim Altitude: 3,750 m Muktinath
Difficulty: Moderate
Flight: Pokhara - Jomsom
This is a short trek in trans-Himalayan region of Annapurna, Nepal. There are choices of driving or horse riding to Muktinath, which makes it easy and yet scenic. The trekking trail follows ancient salt trading and pilgrimage route to Jomsom and Muktinath. The trekking unveils Nepal's spectacular diversity of landscape, culture and ecology.
Jomsom Muktinath Trek >
---
Langtang Trek

Short trek in Langtang National Park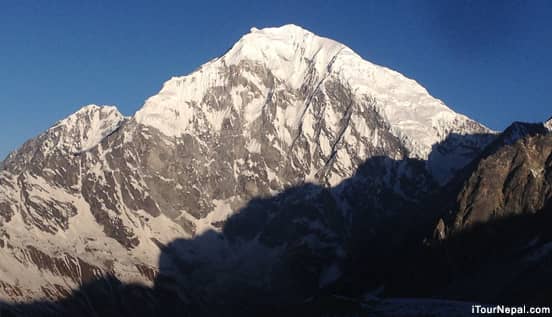 Duration: 9 Days
Trekking days: 5 days
Drive: 2 days
2 days in Kathmandu
Maxim Altitude: 3,850 m
Difficulty: Moderate
Being situated at north of Kathmandu near Tibetan border, langtang is the most easily accessible highland sanctuary in Nepal. Langtang is one of the most vivid yet unspoiled national park in Nepal. While the old trade route follows Tirshuli River up north to Kerung, Tibet, short and moderate trek follows Langtang River to Kyanjin gompa. The wild Langtang valley is hemmed by snow-capped peaks with the highest Langtang Lirung (7,246 m).
langtang trek >
---
Mardi Himal Trek

A pristine trek in Annapurna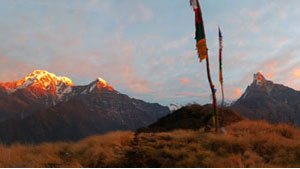 Duration: 11 Days
Trekking days: 7 nights 8 days
Maxim Altitude: 4,500 m
Difficulty: Moderate
Accommodation: standard teahouse
Transport: Private car
This is new trekking route in Annapurna region. The trek is not far from Pokhara but it is still unspoiled. The route stays along the ridge making the climb less undulating. Yet it is diverse with visit of pristine village homestay, forest walk and alpine landscape. Mardi Himal trek is relatively short and easy. One can try their limit and explore Mardi Himal base camp at 4,500 m making it more chalanging or just just enjoy the view point.
Mardi Himal Trek >
The road link and deluxe lodges make it easy to access higher reaches of the Himalayas. We have list of hiking and short treks with comfortable stay in serene place with panoramic view. Our experts personally check these places and create the best short trek in Nepal. Check ' Hiking around Pokhara ' for more details.
---