Hikes & treks we offer:
Support local company.
Expertise over 20 years.
Cost effective Treks.
Cultural immersion experience.
High quality services.
Eco friendly & sustainable practices.
---
Hiking Map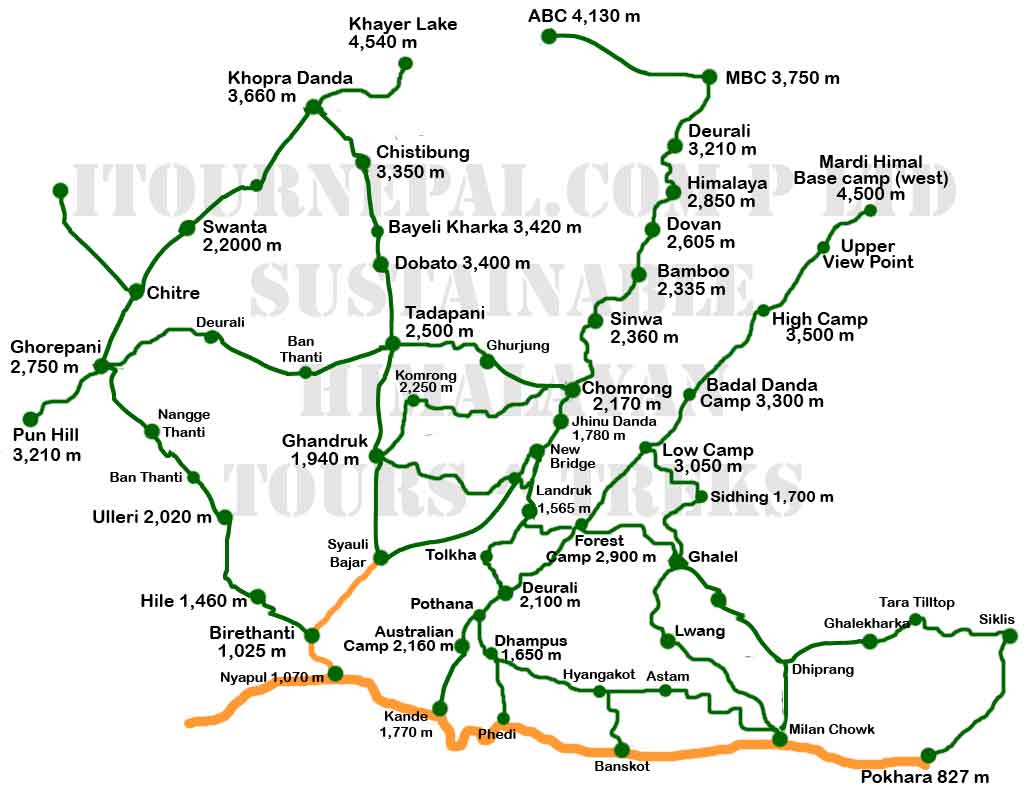 Kathmandu is surrounded by verdant hills overlooking at the Himalayan ranges. These hills still exhibits countryside of Nepal and shelters significant species of wildlife. Day hike or short trek around Kathmandu is fantastic idea to prepare yourself for high altitude treks / Tibet tour.
Nepal tour for Senior Citizen
Customize Nepal walking holiday with gentle walking, cultural tours and Himalayan sightseeing with comfortable stay. This is the best tour for 50 plus senior citizens looking for an active holiday in the Himalayas.
Short treks in Nepal
The foothills of Himalaya provide beautiful short and easy treks and day hikes starting from either Pokhara or kathmandu.
Kathmandu Pokhara Tour - 5 day
Kathmandu and Pokhara are the most popular valleys in the southern foothills of the Himalayas. While Kathmandu is cultural center, Pokhara is has the best of nature and Himalayan view.
Bhutan, the land of dragon, descended from Tibet but remained intact until recently, offers wide range of trek and tour in the Himalayas.
Pokhara
provides ground for adventure tourism. Try the World's most extreme

Zip Flyer. Accelerate down 2,000 ft with speed of 140 KMH. Make your free flying dream comes true by

paragliding or get close to mysterious Himalayan peaks with Ultra light flights. All in perfect natural setting of Himalayan peak and turquoise lake.
---
Cheap and best
Kathmadu Pokhara flight
with quick booking and easy payment service.