Kathmandu Pokhara Flight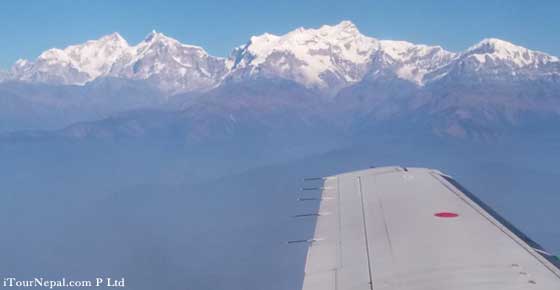 Book Kathmandu Pokhara flight for as less as

USD 70

. Quick and best flight booking with easy and flexible payment option. Book now and pay later or change later without extra cost.
Kathmandu Pokhara flight allows 20 kg normal luggage and 5 kg hand carry. Excess baggage could be carried along by paying the fee of USD 1 / kg. Both Buddha Air and Yeti Airlines operates ATR72-500 between Kathmandu and Pokhara. The fleet has a passenger capacity of 70.
Pokhara - Chitwan - Lumbini Flight
There are regular flights from
Pokhara to Chitwan and Pokhara to Lumbini
. It is now possible to visit the most popular tourist destinations of Nepal avoiding a tedious drive. Write to us to book your flight to Pokhara, Chitwan or Lumbini and back to Kathmandu.
---
Kathmandu Pokhara Kathmandu flight timing
Flight time is likely to change with season, air traffic and weather. Please plan your journey with enough time between the flight time and the event.
Flight Time Table
| Kathmandu Pokhara Flight | Pokhara Kathmandu Flight |
| --- | --- |
| 8:00 AM | 8:45 AM |
| 8:30 AM | 9:15 AM |
| 9:40 AM | 10:25 AM |
| 11:10 AM | 11:55 AM |
| 12:15 PM | 13:00 PM |
| 12:30 PM | 13:30 PM |
| 12:45 PM | 14:15 PM |
| 13:30 PM | 15:45 PM |
| 14:30 PM | 16:25 PM |
| 15:25 PM | 16:25 PM |
| 15:40 PM | 16:25 PM |
Baggage Limit
Both Yeti and Buddha are now flying 72 seats - ATR 72 between Kathmandu and Pokhara. 20 kg baggage is allowed as normal luggage and a carry-on bag of 5 kg is allowed as hand carry. Passengers have to pay USD 1 / kg for the excess luggage. The excess baggage fees could be paid at the airport.
Cancellation polity
The 10 % cancellation charge of the fare is applicable if the passenger cancels the flight one day before. Same day cancellation charge will be 33.33 %. The NO SHOW is liable for no refund.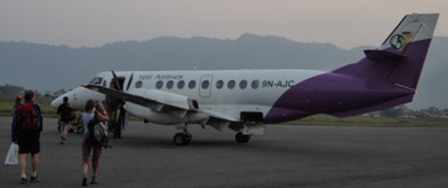 Yeti Air Fleet (jetstream-41)
With a history of over 20 years, Yeti airlines flights cover the most extensive destinations network in Nepal. Seven British Aerospace 'Jetstream-41' ferries passengers from cities like Pokhara and Biratnagar. Jetstream-41 is the fastest turbo-prop aircraft operating in Nepal. The aircraft is lashed with EGPWS System (Enhanced Ground Proximity Warning System) and TCAS-II (Traffic Collision Avoidance System) making it safer for the mountainous country like Nepal.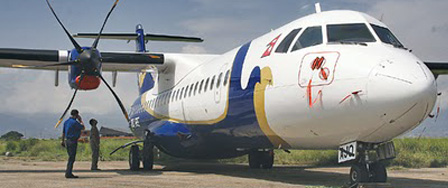 Buddha Air
Buddha Air is mostly flying to bigger cities of Nepal based in Kathmandu. The airline started its service in 1997 with Beech 1900D aircraft. Now bigger and latest aircrafts like ATR42-320 and ATR72-500 are operating between Kathmandu Pokhara and 11 other destination.
---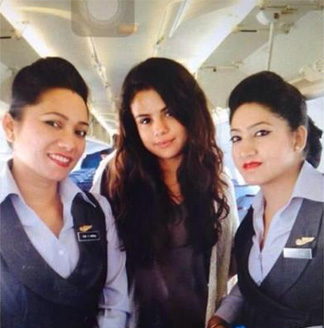 UK minister of state Duncan and the American actress and singer Selina Gomez were the important figures to visit Nepal recently. In spite of EU ban both of them flew with Buddha air to their destinations out of Kathmandu. Duncan came on 4 days official visit to Nepal on 29 June 2014. He pledged financial aid for socioeconomic development of Nepal in the meeting with politicians and officials. The Minister flew to Pokhara and saw rural water and sanitation work that the UK has funded through the Gurkha Welfare Scheme.
Similarly Selina Gomez flew with Buddha air on here mission to Dang as UNICEF's Goodwill ambassador. More>
Flight Booking with us:
Online payment and easy booking.
Change flight date and time until the date of flight without any extra cost.
Up to 30 % discount.
Book now and pay once you arrive Kathmandu.
Easy Refund in case of cancellation.
---
Rent Car, 4WD, Van, Bus
Best cars, quick response, easy booking !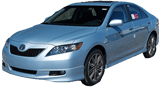 Rent car in Nepal
EVEREST Sightseeing Flight
The 1 hr EVEREST sightseeing flight is the best way to see Mt Everest and other 4 highest mountains in the World.
Everest Sightseeing Flight
---
Book domestic flights to other destinations in of Nepal
Pokhara is the base for beautiful hiking in the foothills of the Annapurna. Short hiking could be planned for a day or two with overnight stay in the comfortable mountain resort.
Adventure in Pokhara
Pokhara provides ground for adventure tourism. Try the World's most extreme
Zip Flyer
. Accelerate down 2,000 ft with speed of 140 KMH. Make your free flying dream comes true by paragliding or get close to mysterious Himalayan peaks with Ultra light flights. All in perfect natural setting of Himalayas and turquoise lake.
More >
Treks from Pokhara
The foothills of Himalaya provide beautiful short and easy treks and day's hike starting from either Pokhara or kathmandu.
Treks from Pokhara