Himalayan Tourism News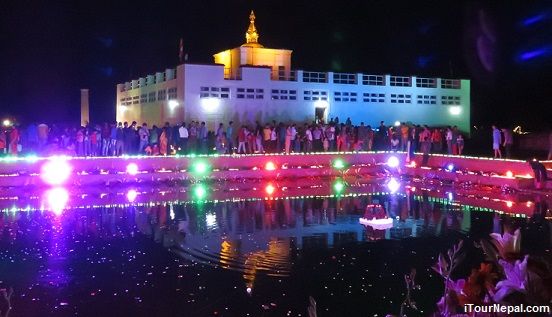 Korean team of architects has purposed Master plan for Lumbini World Peace City. The new master plan spans the area of 25 sq miles around the existing master plan. It purposes to develop Lumbini in five circles- Buddha Zone (sacred place) at the center, encircled by Dharma Zone and then Sangha Zone, new rural villages and upasika and upasaka zone at the outer most circles.
To give the shape of the city as lotus, in Shanga Zone eight Sanghas have been designed in the shape petal of lotus. The estimated cost of the proposed plan is US$ 762 million with the completion period of 15 years.
The objective of the plan is to honor the Outstanding Universal value of Lumbini, sustainable development of historic environment and cultural heritages and presentation of Metaphysical Foundation Templates for the use in urban design of the Lumbini Viswa Shanti nagar and creation of Lumbini as Buddhist teaching and learning city, world citizens living city, environmentally sustaining city and reflection and meditation city.
The plan addresses the problems of increasing population, industrialization and haphazard constructions in and around Lumbini. The area is fast industrializing and unplanned concrete structures are fast growing.
The first master plan was designed by world famous Japanese architect Kenzo Tange in 1978. It provided outline for preserving the ancient ruins and making the remote pilgrimage site accessible. However, its completion is still in limbo because of unstable politics, conflict among Buddhist sects and local grievances.
The Chinese archaeologists have found a very small "pagoda" -- it sounds more like an ornate reliquary shaped like a pogoda -- that allegedly contains a gold coffin bearing part of the Buddha's skull inside a silver box. Scans have confirmed there are two metal boxes inside the pagoda, but no one has opened it to look at them. Apparently the scientists will not open the pagoda until they can do so without harming the contents. There is speculation the relics were in one of the 84,000 stupas said to have been commissioned by Ashoka the Great Empire of India (304 - 232 BCE). After the Buddha's cremation, his remains were divided into eight parts and placed into eight stupas. The Emperor Ashoka opened the stupas, further divided the relics and had them enshrined in 84,000 stupas scattered throughout his empire. In the late 6th century the Emperor Wen of the Sui Dynasty had stupas built all over China as a means to unite long-divided northern and southern China, further dividing the Buddha's relics. Many other stupas have been built in China, and elsewhere in Asia, since. One suspects that if the World-Honored One were reassembled, he'd be hundreds of feet tall and have numerous heads, legs, and hooves.
Recent excavations in Lumbini have unveiled pre-Ashokan village and shrine proving the history of the region being older than Indian Emperor Ashoka's visit. Ruins of a thriving village with brick shrine dating back to 1,300 BC was discovered just few hundred meter south of the birth place of Buddha. "For the first time in South Asia, excavations have revealed a pre-Ashokan temple of brick, which itself was built over a wooden structure," revealed Prof Robin Coningham of Durham University in UK, who co-directed a team of Nepali and international experts together with Kosh Prasad Acharya, at a press conference in Kathmandu. Until now, the earliest Buddhist temples have been attributed to Emperor Ashoka, who built a pillar and a brick temple in Lumbini in third century BC in his endeavour to spread Buddhism across the region. "These two discoveries are giant steps, which help us to better understand the origins of Lord Buddha's life and the spiritual importance of Lumbini," says Acharya Karma Sango Sherpa, the vice-chair the Lumbini Development Trust that looks after the preservation and management of the site.
Dalai Lama's Reincarnation
Dalai Lama's reincarnation has been hot issues recently as his highness wished to abandon the reincarnation. Karmapa, the third highest Tibetan Buddhism's religious head said that it is up to Dalai Lama to decide whether he will be reborn. In the interview with Radio Free Aisa, he also added that the don't talk much about the reincarnation of a living master in Tibetan tradition. Both Dalai Lama and Karma Pa are living in exile in India. Chinese officials have been emphasizing that Dalai Lama had no right to discard the reincarnation.
"However, now many questions are being generated. In my view, it is only the Dalai Lama himself who should decide about his future reincarnation. So I am confident and have full trust in his decision. There are many presumptive statements and guess works, but I am not worried," he said. Karmapa is the most renowned Lama to have fled Tibet after the Chinese occupancy in 1950s. Karmapa fled to India via Mustang of Nepal in 2000. Tibetan Buddhism holds that the soul of a senior lama is reincarnated in the body of a child on his death.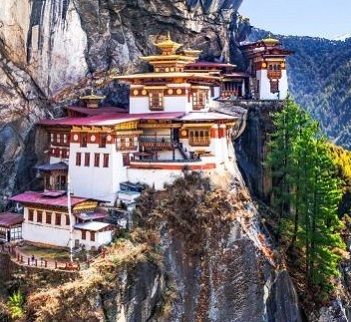 * Kathmandu Chitwan Pokhara - Nepal
* Paro Thimphu & Punakha - Bhutan
* Kathmandu - Lhasa overland tour
* Everest North Base Camp
Historically China has been conferring these titles to the reincarnation. China says the tradition must continue and it must approve the next Dalai Lama. However the Nobel peace laureate, who fled his homeland in 1959 after an abortive uprising against Chinese rule, has said he thinks the title could end when he dies. Tibet's China-appointed governor last month accused the Dalai Lama of blasphemy for doubting reincarnation. Tibetans fear that China will use the issue of the Dalai Lama's religious succession to split Tibetan Buddhism, with one new Dalai Lama named by exiles and one by China after his death. In 1995, after the Dalai Lama named a boy in Tibet as the reincarnation of the previous Panchen Lama, the second highest figure in Tibetan Buddhism, China put the boy under house arrest and installed another in his place. Many Tibetans spurn the Chinese-appointed Panchen Lama as a fake.
Karma Pa to be prosecuted
A Tibetan monk having a highest profile to success the Dalai Lama is to be prosecuted for money laundering.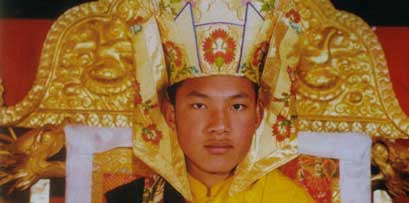 High court at Himachal Pradesh overturned a decision to drop charges and issued an order for authorities to open criminal proceedings against Karmapa Urgyen Trinley over the recovery of around $ 1 million in foreign currency during a raid on his Buddhist monastery in January 2011.
Stacks of bank notes of 26 different currencies were recovered from Karmapa's monastery in Dharamshala. The monastery was raided after the tip off from two people who were pulled over by police in a car containing large amounts of cash. During interrogations, the pair said the money was meant for a land deal involving a trust headed by Trinley.
However, Karmapa has denied any misconduct and involvement in any land deals. He further said that the bank notes were donations from devotees gathered over the years. Trinley's spokesman, Kunzang Chungyalpa, said the lama had great faith in India's judicial system. "He strongly believes truth will prevail at the end."
Karmapa now 30 is the head of Karma Kagyu lineage of Tibetan Buddhism. He was recognized as 17th reincarnation of the Karmapa Lama both by China and the Dalai Lama. He fled Tibet at the age of 14 via Mustang region of Nepal and reached Indian after eight days journey on foot and horseback.
He is seen as having the highest profile of an array of young lamas who could succeed the 80-year-old Dalai Lama. Their appearances together have increased speculation he is being groomed as the Nobel peace laureate's spiritual successor.