Nepal Tibet Bhutan Tour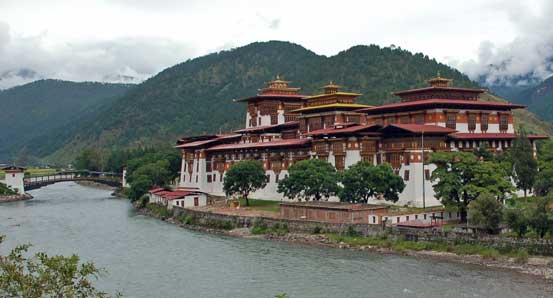 Price :
From
USD 4,580
+
Price is based on 3 star standard hotel with minimum two people.
Duration :
21 days
Season :
Sept - June
Best time is from and April - May and September - December, but the tour could be done throughout winter as it is mostly driving tour.
Accommodation :
Standard & Deluxe Hotels
Transport :
Private vehicle & Flight
Specialized in small group tour and private trips.
Departure : 20 Sept | 12 Oct 2022
Nepal Tibet Bhutan Tour Review
An unique experience - When planning my trip through the Himalayan countries I wrote to several tour-operators based in Kathmandu, given that there is the "base camp" to enter in Tibet and Bhutan. From all those to whom I wrote I only received replies from 2 of them and in the process of feedback I chose iTour Nepal, not only because of it's good ranking of comments here in T.A. but also for having shown interest in assisting enthusiastically in my process of planning the trip. ..
In summary iTour Nepal made this trip an unforgettable experience, with very professional and personalized assistance.
- Mr Douglas D - Equador
Nepal Tibet Bhutan Tour Highlights
Tour of 3 Himalayan countires - Nepal Tibet Bhutan
Hiking to Tiger's nest (Taktsang monastery) - Bhutan
Drive to Everest north base camp - Tibet
Visit UNESCO Heritage sites of Lhasa and Kathmandu, Chitwan national park and Pokhara Tour in Nepal
Nepal, Tibet and Bhutan span the most remote landmass of Himalayas at the roof of the world. The Himalayan mountain fastness however nourished some of the unique culture and practices. The vertically rising layers of mountains and series of valleys appear as giant staircases leading to sky touching snow peaks. Nepal was a refuge for spiritual masters and political mavericks from both India and Tibet for a long time. Rare teachings were passed down and prospered undisturbed by the outside world until recently. In the citadel of the eastern Himalayas, Bhutan persisted with the original form of Tibetan Buddhism and its unique civilization. This makes it Tibet without Chinese, outside of Tibet. The empty highland of Tibet across the Himalayas is roved only by nomads grazing their yaks and mountain goats. The Buddhist belief fastened people of this vast land together with their religious heads, hundreds of miles away in Lhasa and Xigatse.
The 'Nepal Tibet Bhutan Tour' allows travelers to visit all of these countries in one go without hassles of flight booking, getting visa and permits. We are based in Nepal from where we organize Bhutan and Tibet tours with our partner agents in Tibet and Bhutan.
Tour Itinerary
Arrive Kathmandu, Nepal
Day 01 : Kathmandu, Nepal arrival | Transfer to Hotel
Day 02 : Kathmandu sightseeing and tour briefing in the evening.
Bhutan Tour
Day 03: Fly to Paro, Bhutan in the morning | Drive to Thimpu | visit Simtokha Dzong on the way ( built in 1627 ).
Day 04 : A scenic drive to Punakha over Dochu La (3,200 m)| Visit punakha dzong, also known as Pungtang Dechen. Photrang Dzong (meaning "the palace of great happiness or bliss") | Visit Chimi Lhakhang en-route to Wangdiphodrang and drive back to Thimphu.
Day 05 : Thimphu tour | visit the Memorial Chorten, built in honor of the third King Jigme Dorji Wangchuck. Cheri monastery and Tashichho Dzong (Fortress of the Glorious Religion). Drive to Paro for overnight stay.
Day 06 : Hike To Taktsang Monastery (3 -4 hrs / 900m) in the morning and visit farm house in the afternoon | Overnight in Paro
Day 07 : Drive to the airport and fly back to Kathmandu in the morning. Visit Boudhanath and Pashupatinath in the evening.
Nepal Tour
Day 08: Drive to Chitwan National park | Check in Safari Lodge | lunch | sunset view, Tharu village excursion, cultural show and dinner.
Day 09 : Jungle safari on elephant back, Elephant breading center, canoe ride to observe crocodile, bird watching.
Day 10 : Breakfast | Drive to Pokhara (4 hrs) | Visit International Mountain Museum | Walk along the Phewa Lake.
Day 11 : Pokhara tour
Drive to Sarangkot for sunrise view over Annapurna Himalayas | Breakfast | take a boat across the Phewa lake and hike to World Peace Stupa | Climb down to Devi's Fall | Visit Tibetan Refugee camp and Devi's fall | Lunch | Visit Matepani Monastery
Day 12 : Fly back to Kathmandu | Bhaktapur sightseeing | Tibet tour briefing and packing.
Tibet Tour
Day 13 : Drive to Kerung border with Tibet (8 hrs / 135 km) | Our represent will help you go through the immigration formalities. Tibetan Guide and Land Cruiser will be waiting on the other side.
Day 14 : Drive to Tingri (250 km | 6 hrs) over scenic Lalung La pass (5,050m)
Day 15 : Drive from Tingri – Rongbok monastery (4,900 m / 100 km) with the magnificent view of Mt. Everest. Explore Everest north Base Camp and drive from Rongbok to Xigatse (344 km | 8 hrs) | Hotel
Day 16 : Visit Tashi Lumpo Monastery in the morning and drive to Gyantse for overnight stay | Visit Kumbum stupa in the evening
Day 17 : Drive to Lhasa (261 km / 8 hrs) over two beautiful passes of Karo La (5,010m) and Kamba La (4,794m) . We will also pass by the scorpion lake (Yamdrok Tsho)
Day 18 - 19 : Lhasa Tour (Visit Potala palace, Jhokang temple, Sera monastery, Drepuk monastery)
Day 20 : Fly back to Kathmandu, Nepal | Free in the afternoon
Day 21 : Final Departure

Nepal Tibet Bhutan tour inquiry >
Package Includes
All regional flights Kathmandu - Lhasa - Kathmandu; Kathmandu - Paro - Kathmandu and Kathmandu - Pokhara flight.
Travel permits and visa for Tibet and Bhutan. Nepal visa you can get on arrival.
All ground transportation by private car.
Guided sightseeing with local guide.
All entrance fees of heritage sites and national park.
All accommodation with breakfast and taxes included. In Bhutan and Chitwan national park Nepal, all meals will be included.
NOTE : Please don't apply Chinese visa which will be cancalled to issue Tibet visa.