Nepal walking holiday
Holiday for beginner hikers, senior citizens and age 50 +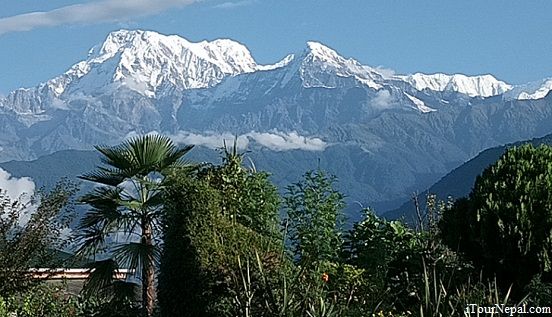 Comfort and age is not a barrier for your Himalayan dreams. We specialize in customizing active holidays in the Himalayas with comfort lodges / resorts. Nepal walking holiday is a gentle walking tour in the foothills of the Himalayas with luxury lodges / resorts to rejuvenate at the end of the day. We have scenic places like Pokhara and Dhulikhel as our base allowing you enough time to relax, go on cultural exploration or local sightseeing between easy day hikes. This is an active holiday in Nepal with cultural immersion activities and the Himalayan scenery.
Best active holiday in Nepal with comfortable resorts also suitable for beginners (gentle walking), senior citizens and family with kids.
We have a good deal of experience in arranging
moderate-suitable hikes for beginners, 50 plus, senior citizens and also for families with kids.
The Nepal walking tour is perfect for the senior citizens who are looking for an active holiday and want to explore the Himalaya with the luxury they deserve. The walking tour could be customized as per your interest and fitness level.
:
Nature | Culture
:
11 days
:
Easy - Moderate
Narrow winding road, walking on rugged trail for about 4 - 5 hrs.
3 star or + hotel with breakfast and taxes.
Private transportation.
Guided sightseeing / hiking with all entrance fees included.
Pokhara - Kathmandu one way flight.
Nepal Walking holiday highlights
Easy to moderate day hiking in the Himalayan foothills.
Active holiday with comfortable resorts or luxury hotels.
Pristine culture and up-close view of the Himalayas
Tour of popular destinations like Kathmandu, Pokhara, Nagarkot and Bandipur
Suitable for senior citizens and also families with kids with the comfort you deserve.
Could be custom made to fit your level of fitness, travel duration and interests.
Nepal Walking holiday itinerary
Day 10: Drive back to Kathmandu | Patan Tour
Day 11: Drive to the airport for final departure
---
Nepal walking holiday for senior citizen
In our 20 years career of organizing Himalayan holidays for senior citizens, we have met some extraordinary elderly travelers who despite suffering from diabetes, arthritis, back pain came to see Mt Everest. Each year thousands of 50 plus and senior citizens from all over the world travel to Nepal to see the spectacular Himalayan ranges from hill station towns of Nagarkot, Bandipur and Pokhara, jungle safari tour in Chitwan national park and go on a spiritual journey to Lumbini, the birthplace of Buddha. Many take challenges of hiking to far-flung villages on rough and uneven terrain walking for 4 – 6 hrs. Hiking in the Himalayas are tough but there are relatively gentle treks that are just like walking outdoors in nature. If you walk, you can do these treks. Here are some of our Nepal trips for 50 plus hikers and senior citizens with comfortable places to stay.
Walking holiday in Everest
Short cultural trek could be organised in the Everest National park based on comfort or luxury lodges. This moderately difficult trek makes a great walking holiday.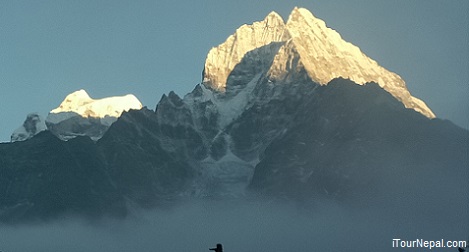 Duration : 5 - 7 Days | Maxim Altitude : 3,800 m | Difficulty : Moderate | Accommodation : Teahouse & comfort lodges