All Nepal Tour 12 days
Nepal driving tour of Bandipur Pokhara Lumbini and Chitwan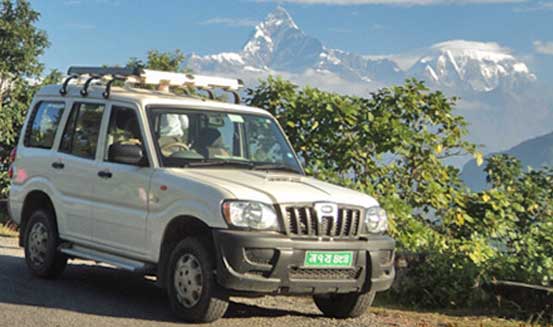 Driving tour of Bandipur, Pokhara, Lumbini and Chitwan gives ample opportunities of cultural encounters, Himalayan views and widlife tour.
Explore the Nepal overland, driving through the picturesque countryside and enjoying the serene hill station towns of Bandipur, Tansen and Sarangkot - Pokhara with majestic views of the Himalayas. Hamlet like Bandipur and Tansen are time forgotten towns in the crossroads of trans-Himalayan trade. Nagarkot is the only Himalayan view point to look into the eastern Himalayas and the Mt Everest. Drive comfortable distances each day with a careful driver and a knowledgeable guide while visiting Chitwan national park, Pokhara and Lumbini, the birthplace of Buddha.
You will have plenty of time to enjoy wildlife and cultural immersion tours, nature walks, and hiking with time to relax.
Customize your Nepal driving tour with your dreamed excursions and Himalayan sightseeing activities within the available time.
Tour inquiry > | Go to Itinerary
Includes
Private transportation throughout the trip
Guided sightseeing with all entrance fees included.
Standard Hotel with breakfast and taxes included.
3 day Chitwan safari package with all meals, safari activities and national park fees
: Nature, culture, wildlife
: 12 days Nepal Tour
: Easy

Highlights of All Nepal Tour
Flexibility of stopping anywhere for pictures, cultural events or natural view points.
More cultural immersion opportunities as we explore away from the major tourist towns.
 Nature and wildlife tour of Chitwan.
Spiritual tour of Lumbini.
Culture and heritage sightseeing of Kathmandu.
Nature and Himalayan experience at Pokhara.
Best Nepal Tour for Autumn
This is the best Nepal tour for Autumn. The temperature is moderate ranging from 28 - 5 °C depending upon the location. Clear sky guarantees the Himalayan views and the warm and bright days make the sightseeing comfortable. Warm sun makes wildlife in Chitwan jungle to come out to the clearings. Morning and evening are cooler and also an active time to do sightseeing of Lumbini and the jungle safari in Chitwan.
All Nepal Tour Review
We recently took iTour Nepal 12 days trip. Rabindra organized the trip very diligently, and showed us Bandipur, Pokhara, Muktinath, Lumbini, Chitwan National Park, Manakaman, Nagarkot and Dhulikel Hill Stations and Mount Everest flight. He provided us with a good SUV, a very good driver and good travel guides all along. Arranged excellent Hotels to stay that provided good food. He made sure that we were well taken care of and gave all his personal touch. He is very professional and down to earth and I would recommend them without any hesitation for visiting Nepal. - Llinos Roberts - Chicago
All Nepal Tour Itinerary
DAY 01: ARRIVE TO KATHMANDU, NEPAL
You will be received at airport by our representative holding your name plate. After formal meeting, you will drive to the Hotel. There is an option of familiarization walk to old Kathmandu and tourist center of Thamel in the evening.
DAY 02: KATHMANDU SIGHTSEEING
After breakfast, we set out for Kathmandu sightseeing. You will be guided through the Heritage Sites of Kathmandu. An easy, relaxing day in a comfortable ride with a local guide will uncover totally different perspective of kathmandu.
Sightseeing Points – Pashupatinath temple, Boudhanath Stupa Swyambhunath Stupa (Monkey Temple) & Kathmandu Durbar Square.
DAY 03: DRIVE TO BANDIPUR (142 km / 5 hrs)
Overnight stop in Bandipur is the best way to split the scenic road trip to Pokhara from Kathmandu. As soon as we leave Kathmandu valley view of rolling hills with Himalayan backdrop opens up in front of us. Then the road descends to the Trishuli river valley famous for White water rafting.
Bandipur is medieval trading town perched high above the Marshyangdi valley. The cobble stone path flanked by Newari style shop houses is where tourists can witness daily chores of middle hill families. Short hike to the Tahni Mai hilltop offers best sunset view over Manaslu and Ganesh Himal.
DAY 04: SUNRISE VIEW FROM BANDIPUR and DRIVE TO POKHARA
In the morning walk 10 mints to the edge or Tundikhel. The view is amazing with just a sweeping Marshyangdi valley between you and Himalayas. After spending beautiful morning in Bandipur, drive 80 km / 2½ hrs to Pokhara.
The drive is scenic through the series of valleys with Annapurna and Machhapuchhare looming at a distance. Explore Phewa lakeside market and boating in the evening. Boating is the best way to enjoy sunset over the Himalayas.
DAY 05: POKHARA TOUR
Even though the Lakeside of Pokhara has modern hotels and restaurants, the surroundings are still remote and adventurous. Pokhara is amphitheater of mountains with wall of some of the highest snow peaks towards north. Sightseeing of Pokhara includes visit to several view points and hiking. International mountain museum exhibits a lot about mountaineering history, Himalayan culture, geology, flora, fauna and changing environment. Tibetan Refugee camp is living history of Chinese coupe over Tibet.
Sightseeing Points: International Mountain Museum, Sarangkot Sunrise View, Devi's Fall, Tibetan Refugee Camp, World Peace Stupa
DAY 06: DRIVE TO LUMBINI (7 hrs / 220 km)
Drive on Siddhartha highway is another dramatic. We come across mountain passes offering Himalayan views and cross several valleys wedged between green hills with farming terraces and stone slate roofed houses. Tansen is popular hill station town along the way. From here we drive down to southern lowland of Terai.
Lumbini was a garden between two kingdoms in around 7th century BC, where Buddha was born. Now Lumbini is developed in a 3 sq miles area divided into Sacred garden (Mayadevi temple), monastic zone and New tourist village. This is one of important archaeological site recognized by UNESCO. Lumbini tour is also the best way to see the Terai lifestyle and culture.
DAY 07: Archaeological tour around Lumbini (Kapilavastu, Kudan and more)
After breakfast we will drive to the ruins of ancient Kapilavastu, Tilaurakot - the capital of Shakyas, where Buddha spent 29 years until renunciation. Kudan is where Buddha was received by his father after his access to enlightenment. King Suddhodana (Buddha's father) specially built the Kudan (Nigrodharma Park) for the accommodation of the Buddha and his followers.
DAY 8 - 9: CHITWAN NATIONAL PARK
4 hrs of driving will bring us to Chitwan National Park. Chitwan National Park is enlisted as a World Heritage Site by UNESCO for its bio-diversity and thriving of some rare species of animals. This is where last numbers of Royal Bengal Tigers and Asian single horned Rhinos survives. Jungle activities include elephant back safari, jungle walk, canoe ride to see crodocile and aquatic birds, bird watching, visit of Elephant breeding center etc.
DAY 10: DRIVE BACK TO KATHMANDU
After beautiful morning breakfast with chirping of birds, we will drive back into the lush green valleys. We follow Narayani River upstream to its confluences with several other rivers draining Himalayas. It is interesting to watch beautiful villages and farms across reached by shaky suspension bridges.
DAY 11: BHAKTAPUR & PATAN TOUR
An expert guide will accompany you for cultural tour of Bhaktapur and Patan. Bhaktapur is medieval town that changed very little with time. Locals still live in harmony with hundreds of years old structures, which make it the living museum. Patan on the other hand was center of Vajrayana Buddhism until 16th century. There are hundreds of Newari monasteries with palace as center of exquisite Newari craftsmanship. The other name of Patan is 'Lalitpur' meaning city of fine art.
DAY 12: DRIVE TO THE AIRPORT FOR FINAL DEPARTURE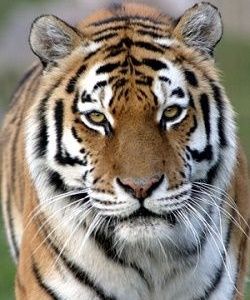 Nepal Road trip w/ Bardia national park
Bardia National park is less touristic tropical jungle with high chances of seeing Tigers. Check our road trip to Bardia national park with visits to less trodden tourist destinations of Nepal. The tour provides options for second time Nepal visitors as well.