A day or 2 White Water Rafting in Trishuli for begineers & intermediate
Departure point:
Kathmandu, Chitwan Bandipur or Pokhara
Rafting distance:
20 kms
Rafting Put In:
Charaundi (80 km from Kathmandu along the Prithivi Highway)
Rafting end at:
Fishling
Outward travel time:
3 hours
River grade:
II - III
Return travel time:
3 hours
Because of its easy access from Kathmandu Pokhara & Chitwan, Trishuli river is Nepal's most popular whitewater rafting river. Ideal for novices as well as the experienced, the Trishuli flows through fascinating valleys, amazing gorges, rolling rapids, while it also has relaxing sections making the trip a great experience. Unlike other rivers, Rafting in Trishuli is possible throughout the year. In monsoon, the swollen waters present their own challenges making the Trishuli an exciting trip.
iTourNepal.com P Ltd has its own requisites and topnotch equipments for rafting, registered under its sister organization 'Adrift Adventures P Ltd.' We bring rafting fun with safety. We have bases in Kathmandu, Pokhara and Chitwan to organize transportation to the rafting put in point and for further journey. We are also specialized in custom made Trishuli rafting tour for family, kids (above 10) and corporate houses. We choose the section of river as well as rapids to accommodate your level of adventure.
1 day Trishuli Rafting Trip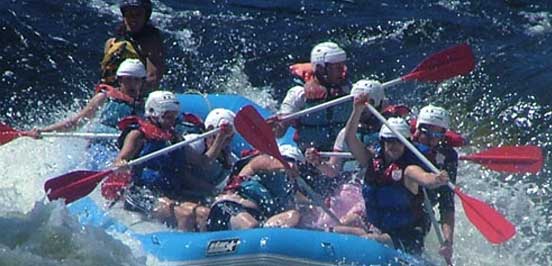 We will pick you up from from your hotel in Kathmandu, Pokhara or Chitwan to drive to our base and Trishuli rafting put in point at Charaundi. Our rafting crew will be waiting with boat inflated. Change in shorts or comfortable outfit. You will be given life vest, helmet and paddle. Experienced guide will instruct you on safety, rafting commands and off you go in Trishuli. After a demo round the fun begins.
Along with exciting rapids, there are plenty of pools to swim and splash water on each other. The rafting ends with a scrumptious river bank picnic lunch. After the exciting day rafting drive to your next destination.
Day Trishuli Rafting Inquiry >
2 Days Trishuli Rafting trip - 1 night 2 days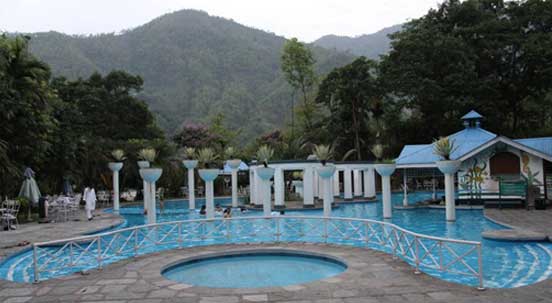 There are comfortable resorts as well as river camps to spend a night. We will start rafting in the lower section of Trishuli after breakfast. After delicious lunch in the river bed we will pack up and drive to further destination.