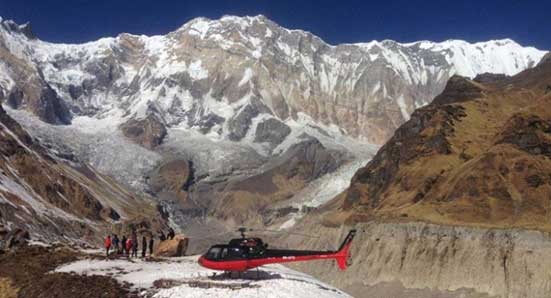 Helicopter tour of Annapurna base camp
You are just 30 km crow flying distance away from Annapurna base camp when you are in Pokhara. An hr of helicopter round trip can give you the joy of stepping in the Annapurna base camp. If you trek, it will take about 10 days to get there and back. This helicopter tour is also cost effective as it is available on group joining basis during the peak season.
Just don't see the Himalayas from a distance but step in and feel it. Annapurna base camp is conical valley surround in all 360 degree by majestic snow peaks.
Annapurna base camp is a valley surrounded by loftiest snow peaks including the 10th highest in the world, the Annapurna I (8,091 m). The one hour helicopter flight flies over the Modi River valley draining the glacier from the Annapurna base camp. The aerial view of Rhododendron forests, cascading waterfalls, villages and farming terraces is brilliant. The flights passes through the valley wedged between Annapurna South and Mt Fishtail to the Annapurna base camp at 4,200 m. You will have more than 15 mints to walk around base camp, take pictures and just contemplate one of the most amazing Himalayan valleys.
Now available for USD 280 / person & $1,400 for Charter
Annapurna base camp Heli tour inquiry >
From : Pokhara and back (possible to organize it from Kathmandu)
Duration : 1 hour round trip
No of Pax : Any (Individuals can join the group available everyday during the peak season). For private trip maxm 5 - 6 (depending upon weight) people can fly in one Helicopter.

Annapurna base camp Helicopter tour review :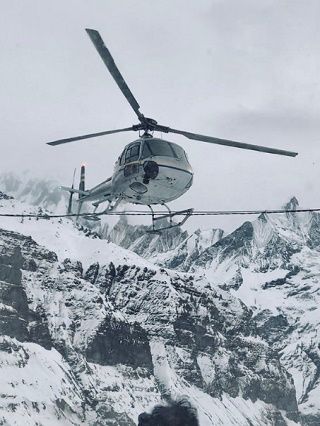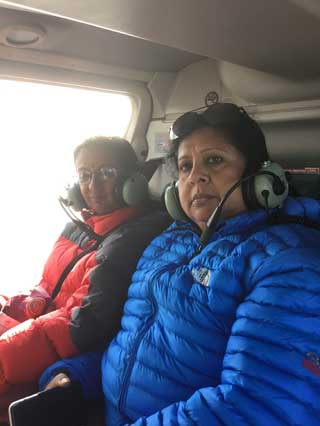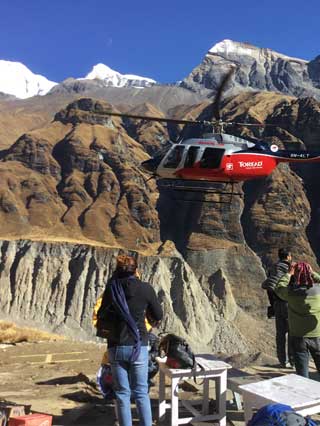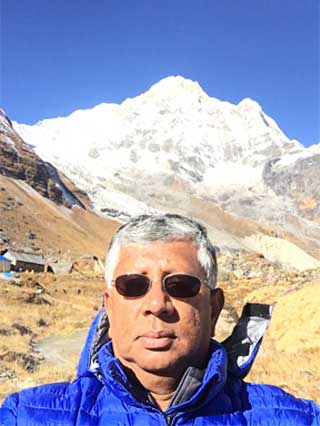 One of the memorable highlights of our recent visit to Nepal was an hour-long helicopter trip from Pokhara to the Annapurna Base Camp (ABC). ABC, which is at an elevation of .... meters and which used to be previously accessible only after an arduous week-long trip from Pokhara, is now barely a 15-minute helicopter ride away. We thoroughly enjoyed the heli-ride as well as the half-an-hour sojourn at the ABC, with its 360-degree view of imposing snow-capped mountains all around. Will cherish the experience for a long time to come...

Krishnan Chandrasekhar - USA - 28 April 2019
I was connected to Rabi and have absolutely no regrets. He is incredibly knowledgeable about all things Nepal whether its trekking or food. I told him of wanting to see the Himalayas up close and he told me about the helicopter tour where you get to actually land at Annapurna Base Camp. Without skipping a beat, he booked everything for me including a car to pick me up. All I had to do was actually show up. And wow what an experience! To see the Himalayas up close to you was amazing....

Bedoo - San Francisco - Feb 2019
---
Kathmandu Pokhara Tour 5 days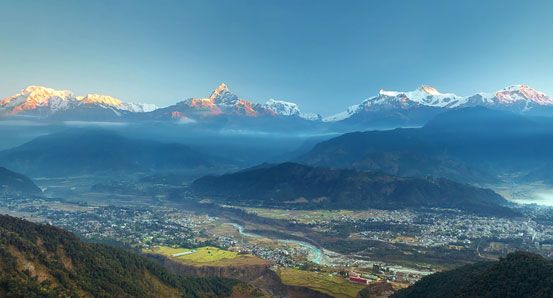 * Best of Kathmandu and Pokhara
* Helicopter tour of Annapurna Base camp.
* Everest sightseeing flight and sunrise from Sarangkot.
Langtang Heli Trek 4 days easy trek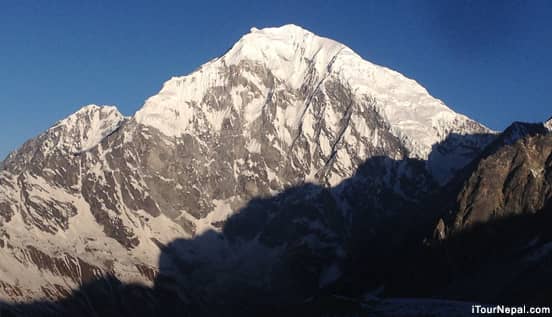 * Short and easy trek
* For senior citizens and family with kids.
* Yala and Cherko Ri (above 5000 m) climb for avid trekkers.