Flight Booking in Nepal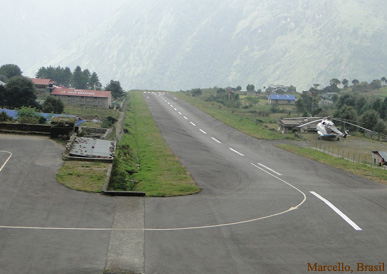 iTourNepal P Ltd.
has been growing at a fast pace with its reliable online flight booking service. Smile that comes in our satisfied customer is source of your success. We have been providing flight information as well as booking domestic and international flights for overseas travel companies, business people and independent travelers. We offer you best as well as economic options in domestic & international flights.
Flying in Nepal is considered most spectacular and remote in the world. Airstrips are strewned in the maze of mountains subordinate to the Himalayas or sometimes behind the Himalayas. Domestic flights could be delayed or cancelled sometimes because of the bad weather. However the competitive services of private airlines make the flying safe and reliable. We keep your flight booking flexible and you can change it anytime.
Yeti Air with its subsidiary Tara Air has been flying for 18 years over 29 destination within Nepal.
Established in 1997, Buddha Air has been flying over 10 domestic destination.
Established in 2009, Simrik Airlines is flying to 5 destinations in Nepal.
Domestic Flights with best offers
| Flight | Airline | Time | Price |
| --- | --- | --- | --- |
| KATHMANDU - MOUNTAIN Flight (MT. Everest Flight) | Yeti, Buddha, Simrik | 6:30, 7, 7:30 AM | US $ 195 |
| KATHMANDU - POKHARA (gateway to Annapurna) | Yeti, Buddha, Simrik | Daily till 3:35 PM | US $ 124 |
| KATHMANDU - LUKLA (gateway to Everest) | Tara, Simrik Airlines | Morning Flight | US $ 165 |
| KATHMANDU - Bharatpur (Chitwan Flight) | Yeti, Buddha, Simrik | 10:30 AM, 1:30 PM | US $ 110 |
| KATHMANDU - BHAIRAHAWA (Lumbini Flight) | Yeti, Buddha, Simrik | 8:40 AM, 4:30 PM | US $ 114 |
| Kathmandu to/from | Airlines | Dep. Day/Time | Price | Inquiry |
| --- | --- | --- | --- | --- |
| Phaplu | Tara Air | 1, 3, 5 days (10:45) | US $ 153 | Inquiry |
| Biratnagar | Yeti, Buddha Air | 7:15 to 17:30 | US $ 140 | Inquiry |
| Bhadrapur | Tara, Buddha | 10:15, 12:10, 13:40 | US $ 175 | Inquiry |
| Nepalgunj | Yeti, Buddha Air | 08:45, 16:15 | US $ 177 | Inquiry |
| Janakpur | Yeti, Buddha Air | 10:30, 15:30 | US $ 107 | Inquiry |
| Dhangadi | Yeti, Buddha | 12:30 | US $ 211 | Inquiry |
| Pokhara to/from | Airlines | Dep. Day/Time | Price | Inquiry |
| --- | --- | --- | --- | --- |
| Jomsom (Muktinath / Mustang) Flight | Tara Air | 6: 30 AM, 7:25 AM | US $ 110 | Inquiry |
| Kathmandu Flight | Tara, Buddha, Simrik Airlines | Daily till 16:00 | US $ 109 | Inquiry |
| Nepalgunj | Airlines | Dep. Day/Time | Price | Inquiry |
| --- | --- | --- | --- | --- |
| Simikot | Tara | 4th day, 6:30 | US $ 193 | Inquiry |
| Dolpo | Tara | 1st day, 6:30 | US $ 166 | Inquiry |
| Rara | Tara | 5th day, 6:30 | US $ 186 | Inquiry |
| Jumla | Tara | 6th day, 6:30 | US $ 132 | Inquiry |
| Bajura | Tara | 3rd day, 6:30 | US $ 157 | Inquiry |
| Kathmandu | Tara | Daily till 17:30 | US $ 177 | Inquiry |
| Surkhet | Airlines | Dep. Day/Time | Price | Inquiry |
| --- | --- | --- | --- | --- |
| Simikot | Tara | 7th day, 6:30 | US $ 172 | Inquiry |
| Dolpo | Tara | 2nd day, 6:30 | US $ 142 | Inquiry |
| Jumla | Tara | 2nd day, 8:30 | US $ 127 | Inquiry |