5 cultural immersion tours of Kathmandu
In the citadel of the Himalayas, Kathmandu valley was the safe haven for art, craft, architecture and spiritual practices of the Indian subcontinent for thousands of years. While its neighbors went through continuous invasion, occupation and arsion, the Kathmandu valley nourished the culture and spirituality of the region until the date. Kathmandu was the important trading hub along the trans-Himalayan route linking the silk silkroad with the southern planes. The Newars of Kathmandu were renowned for their art, architecture and sculptures. The historical documents indicate that artists from Kathmandu were invited to Tibet and also to China to build monasteries and temples as early as in the 7th century. About 70 houses of Newars are still settled in Lhasa for the purpose of trade, art and craft which are known as Lhasa Newars.
The art, craft and culture of Kathmandu was kept alive by tourism in the last century. The unstable politics, 2015 earthquake and the Covid had directly affected sustainable tourism which supported the local culture. Here are five cultural immersion tours you can do in Kathmandu to support the local culture, art and architecture.
1 Discover the hidden courtyards of Kathmandu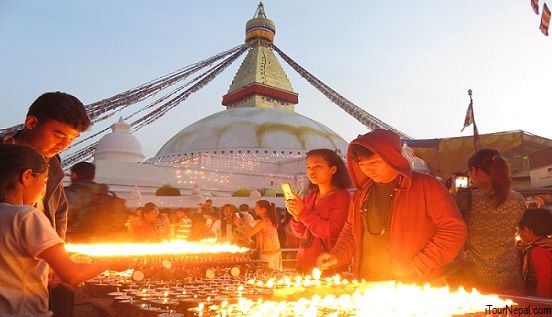 Often the big tours escape hidden courtyards of Old Kathmandu. But if you want to experience medieval Kathmandu visit the hidden courtyards. There are hundreds of medieval Newari monasteries, temples, pavilions and sunken waterspouts actively used till the date, for which Kathmandu is known as a living heritage. The trade route once connected the Silk Road with southern planes is now a colorful bustling market. Buddhists and Hindus coexist and respect each other's monuments. You never know who is celebrating when and suddenly you may walk into a colorful ceremony in one of the courtyard. For this reason, it is said that in Kathmandu, there are more festivals than the days in the calendar.
A walk with a local guide will help you see the old Kathmandu from insiders' perspectives and peek into a local life.
2 Stay in a monastery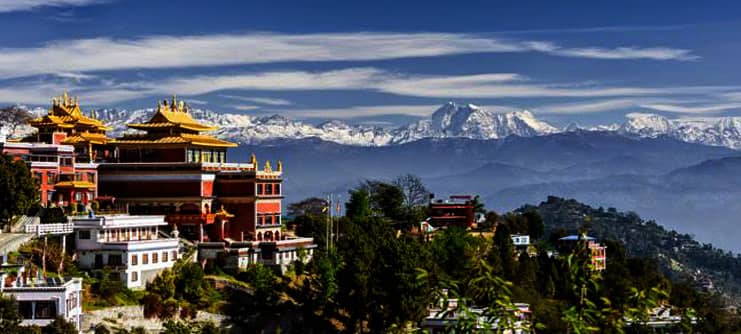 Historically Kathmandu valley had been a safe haven for several spiritual practices which faded away from its neighboring country. Recently Kathmandu has also been a hub for Tibetan Buddhism learning centers. Very few monasteries offer the opportunity to stay in the monastery and eat and pray with the monks. A day hike from Dhulikhel with night stay at Namobuddha monastery will give you more insight of Nepalese culture and an exclusive opportunity of staying in a monastery. The ridge top also offers a magnificent view of the Himalayas. Namobuddha stupa is the third important stupa for Buddhists and sees pilgrims from remote villages of the Himalayas. 
3 Stay with local family and learn cooking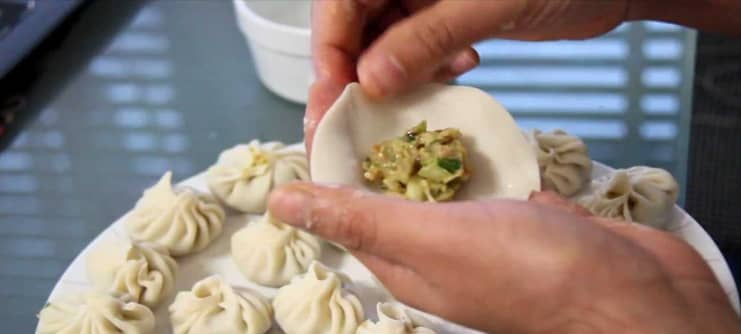 Many locals offer their extra rooms for international guests. Staying with a local family would give you a chance to explore the country from different dimensions. Get involved with the family by cooking dinner and learn the local knowledge of spices and recipes. Many spices and herbs used in Nepalses cooking have roots in Ayurveda, the ancient Vedic science of healing. There are basically three popular cuisines in Nepal, Dal Bhat, Momo and Newari food. This experience could be organized from one to three days. Staying with locals is also the best way to understand the sociocultural features of the country and also learn language and standard customs before heading to the big treks. This is the best sustainable tourism practice as it helps locals to appreciate their cultural knowledge and sustain it. Moreover this helps in cultural exchange and broadens our perspective of humans as one global race.
4 Celebrate with locals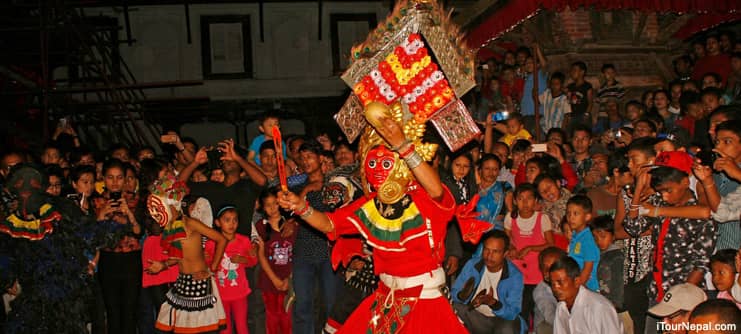 It is said that in Kathmandu, every house is a temple and every next day is a festival. Festivals life Holi (festival of color), Shivaratri, the night of Shiva, Ropai (Rice plantation ceremony), Tihar (festival of light), Bisket Jatra (Nepalese new year) and Indra Jatra (street festival of Kathmandu) are some of the festivals one can participate with locals. Festivals are the occasions when cultural exhibition is at its best. Participating with locals you can learn the insider's story, belief, legend, rituals and spirituality more about the society and the place.
5 Art and Craft tour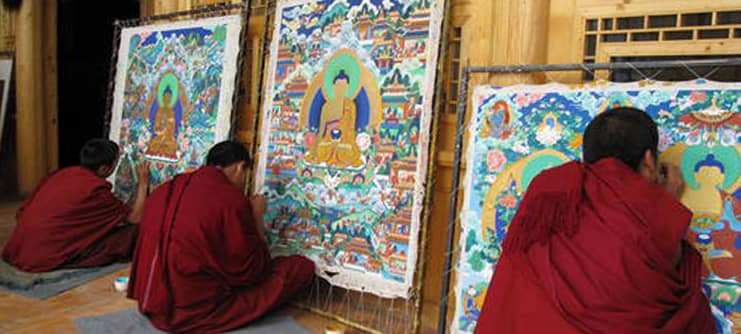 There are several authentic skills of weaving, pottery, metal sculpting, Thangka painting, wood carving, paper making, Khukuri knife welding and more. Art and craft tour focuses on in depth understanding, workshop visit and practice of authentic art and crafts. You can visit the heritage sites of Kathmandu focusing on art and craft of Kathmandu which will ensure the workshop visits along with observing these great arts in use. The city now commonly known as Patan is in Lalitpur district which means the city of fine art. Locals here were involved in the lost wax process of metal sculpting for over 1,000 years. Similarly Bhaktapur in the east of Kathmandu produces most of the things it needs. The attractions of pottery and handmade papers are now sustaining the skill. Many of these arts and crafts are now fading away because of expensive raw materials, cheap Chinese replicas and decreasing markets.
---