Kathmandu day tour and weekend trips
Kathmandu and its surrounding hills offers many day tours and weekend trips like sightseeing, hiking, day rafting trip, paragliding, Everest sightseeing flight, Bungee jumping, mountain biking and more. Kathmandu valley is prefect combination of culture and nature to offers a day trip and active weekend holidays to see Himalayas and immerse in its culture. For those on a business trip, conference or volunteering, there are ample outdoor activities or weekend trips in and around Kathmandu. The seven groups of medieval Newari architecture together make Kathmandu an UNESCO Heritage site. A day sightseeing tour of Kathmandu gives a good perspective into the cultural life, spiritualism and history of civilization across Himalayas. The Shivapuri national park and other lush hills make perfect day hike or short trek for the weekend in Kathmandu. The glacial Rivers like Trishuli and Bhotekoshi make great White-water rafting day trip both for beginners and veteran rafters. For those with very limited time, it just takes one hour in the morning for 'Everest sightseeing flight'.
Kathmandu sightseeing
Price:
US $ 60 / person / day
Price includes a private transportation, tour guide (English speaking) and entrance fees
Departure time:
9:00 AM
Back to Hotel:
4:00 PM
TA - Tour A:
Kathmandu Durbar Square, Boudhanath, Swyambhunath and Pashupatinath
TB - Tour B:
Bhaktapur and Patan Tour
Kathmandu day tour Schedules:
Kathmandu day Hike
Every Saturday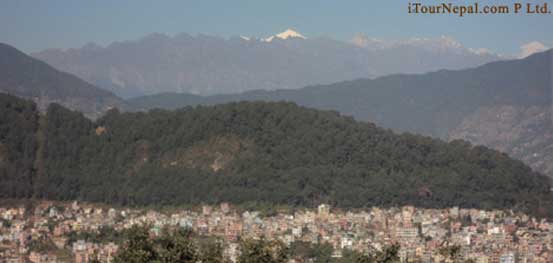 Day hiking from Kathmandu is organized every weekend, Saturday and other days on request. Hiking will be from Changunarayan to Nagarkot, Nagarjun hike or in Shivapuri national park depending upon group's interest.
Bunjee Jumping
Every weekend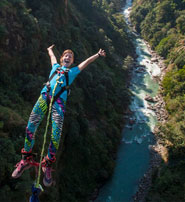 160 m high jump from a bridge connecting a deep cut Himalayan gorge is one of the longest free fall in the world. The scenic journey northeast of Kathmandu on the highway to Lhasa, Tibet makes a day bungee jump trip even exciting.
Kathmandu Tour - 5 days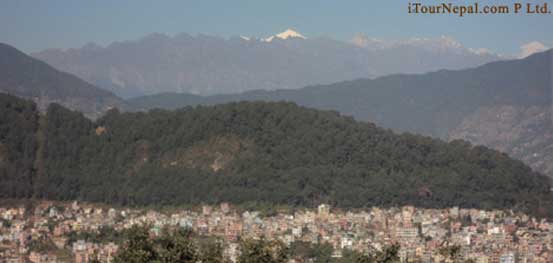 520 sq. km Kathmandu valley is located in middle hill with Himalayas just about 18 km crow flying. While the medieval and ancient civilization of Kathmandu make it to the list of UNESCO World Heritage sites, lush green hills and countryside in the outskirt provides model Himalayan trekking.
Short treks from Kathmandu
There are several short trips / treks you can do from Kathmandu for weekend break or in less than a week. Kathmandu shares its northern border with Shivapuri National park which connects with Langtang National park. Extension of road have made it possible to drive to the base of some of the great walking peaks like Ama Yangri (3,300 m) and Surya Peak (5,145 m) – Godaikunda (4,380 m).
Contact us
for inquiry or visit
Short Treks in Nepal
.