Kathmandu day tour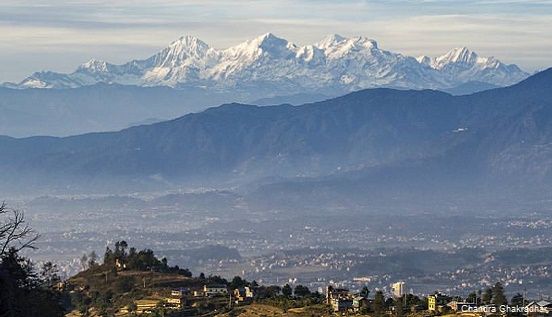 Kathmandu and its surrounding hills offer many day tours and weekend trips like sightseeing, hiking, day rafting trips, paragliding, Everest sightseeing flight, Bungee jumping, mountain biking and more. Kathmandu valley is a perfect blend of culture and nature to offer a day trip and active weekend holidays to see Himalayas and immerse in its culture. For those on a business trip, conference or volunteering, there are ample outdoor activities or weekend trips in and around Kathmandu. The seven groups of medieval Newari architecture together make Kathmandu an UNESCO Heritage site. A day tour of Kathmandu gives a good perspective into the cultural life, spiritualism and history of civilization across the Himalayas. The Shivapuri national park and other lush hills make a perfect day hike or short trek for the weekend in Kathmandu. The glacial Rivers like Trishuli and Bhotekoshi make great White-water rafting day trips or weekend rafting trips with camping both for beginners and veteran rafters. For those with very limited time, it just takes one hour in the morning for 'Everest sightseeing flight'.
Fantastic, high knowledgable & professional private guide service
Excellent tour that focused on the spiritual & religious history that helps explain the unique city that is Kathmandu.
My guide was very professional and friendly. He wanted to make sure I was happy at all times - the tour was at a relaxed place - important so you can soak it all in - and I personally found it very interesting.
Really enjoyable experience - I would urge anyone coming to the Kathmandu & Nepal to hire a licensed guide in order to really enjoy and appreciate what you are seeing. - Nick TG - UK - 11 Sept
Kathmandu sightseeing
Guaranteed
Departure
Price :
US $ 60 / person / day
Includes :
Private transportation | Tour guide (English speaking) | entrance fees | All taxes
Departure time:
9:00 AM
Back to Hotel:
4:00 PM
Join Kathmandu Sightseeing
2, 5 10 July | 4, 6, 8 August
Kathmandu day tour
Kathmandu Durbar Square | Boudhanath | Swyambhunath | Pashupatinath
Visit of four UNESCO heritage sites within Kathmandu district with a professional and licensed guide will gives the best insight of culture, lifestyle and spirituality of Nepal.
Bhaktapur & Patan day tour
Tour of UNESCO Heritage sites of Bhaktapur and Patan (Lalitpur) districts of Kathmandu valley. Walk through the medieval streets of Bhaktapur known as living museum and discover the hidden Newari monasteries and the Newari art and architecture in Patan the city of fine art.
Special interest tour of Kathmandu
Organize
private day tour of Kathmandu
with special interests like Buddhist tour, Hindu pilgrimage, festival tour, art and craft, pottery, architecture, educational tour for kids and other subjects. Kathmandu is ancient city that nourishes true
essence of Vedic civilization
. While India and other countries in the Indian subcontinent went through continuous invasion and colonization, Nepal is the only country in the region
without independence day
.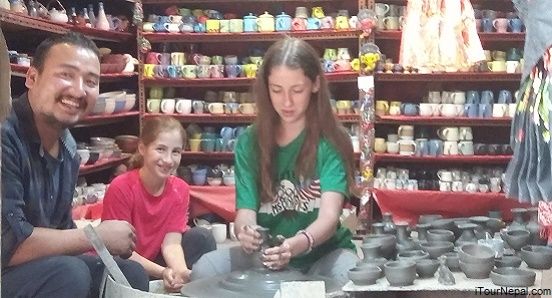 Kathmandu day hike
Price:
US $ 80
Price includes a private transportation, tour guide (English speaking) and park fee or other local fees
Shivapuri day hike
Difficulty:
Difficult with altitude gain of 900 m from the base that takes about 8 hrs to the top and back. Rugged trail with occasional stone steps in the forest with only one shop in Nagi Gumba (monastery)
Maxim altitude :
2,732 m
Highlights :
View of Ganesh Himal, Mt Manaslu, Langtang and Jugal Himal Range from the top
Walk thorugh the well protected evergreen forest.
Hermitage, monastery and spiritual site of Bagdwar.
Picnic lunch
Nagarjun (Jamacho) hike
Difficulty:
Moderate to Difficult with altitude gain of 600 m from the base that takes about 5 hrs to the top and back. Rugged trail with stone steps throughout the forest.
Maxim altitude :
2,120 m
Highlights :
View of Ganesh Himal, Mt Manaslu, Langtang towards north and sprawling Kathmandu valley towards south.
Walk thorugh the well protected evergreen forest.
Jamacho Stupa and a monastery at the top. There are also meditation caves of Siddha Nagarjuna.
Picnic lunch
---
See Kathmandu from a different perspective. Stay in a wellness resort and join the Yoga, meditation and spiritual experience tour to look back in life and discover yourself.
Bunjee Jumping
The 160 m high jump from a bridge connecting a deep cut Himalayan gorge is one of the longest free falls in the world. The scenic journey northeast of Kathmandu on the highway to Lhasa, Tibet makes a day bungee jump trip even exciting.
USD 80 = +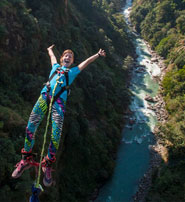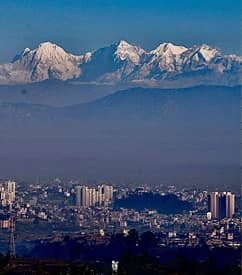 520 sq. km Kathmandu valley is located in the middle hills with the Himalayas just about 18 km as crow flies. While the medieval and ancient civilization of Kathmandu make it to the list of UNESCO World Heritage sites, lush green hills and countryside in the outskirts provide ideal Himalayan trekking.
Short treks from Kathmandu
There are several short trips / treks you can do from Kathmandu for weekend break or in less than a week. Kathmandu shares its northern border with Shivapuri National park which connects with Langtang National park. Extension of road have made it possible to drive to the base of some of the great walking peaks like Ama Yangri (3,300 m) and Surya Peak (5,145 m) – Godaikunda (4,380 m).
Contact us
for inquiry or visit
Short Treks in Nepal
.