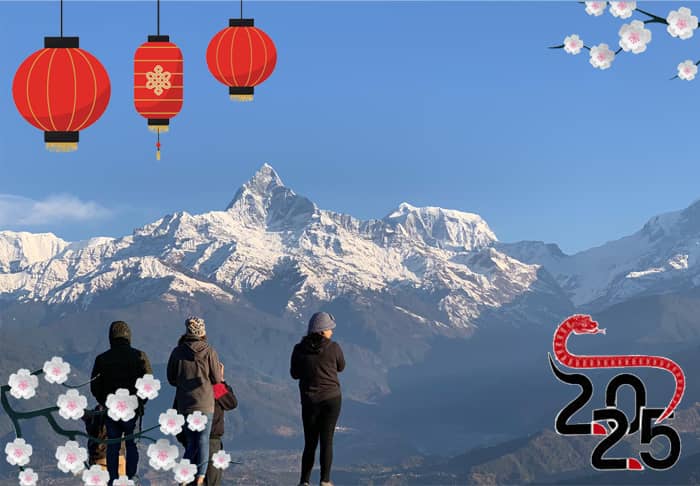 Chinese new year and Spring festival holiday falls between 9 - 15 February in 2024. February is a shoulder season for Nepal tours and treks. FEbruary is best for short treks and tours in the Himalayan foothills, nature and wildlife tour of tropical jungle and the Buddhist circuit tour of Nepal and India.
February
is the shoulder season of the Spring. The weather is perfect for destinations like Kathmandu, Pokhara, Chitwan and Lumbini. Temperature may fluctuate between 2 to 26 ℃ during February depending upon places. Days are dry, mostly sunny and warm with clear views of the Himalayas. This is perfect for cultural tours, day hikes and short treks in Nepal.
Camp fires and barbeque make the chilly nights memorable.
For the
wildlife and bird watching
enthusiasts, migration and movement of birds and animals coming to bask in the sun make it easy to spot them in Chitwan and Bardia national park.
Chinese New Year and Spring festival falls in February 2024. This is towards the end of winter with warm and sunny days for tours, hikes and short treks in Nepal.
For non-Chinese living in China, Singapore, Malaysia, Thailand and Hongkong, the Chinese new year holiday is the perfect time to take a week's leave and visit Nepal.
CNY holiday is also the best time to go on Buddhist tour. The cool weather of February make it the best time to visit Lumbini, Bodhgaya, Sarnath, Kushinagar and other Buddhist tour of Nepal and India.
CNY Holiday trip review
Fantastic first time visit
Our family recently toured Kathmandu, Nagarkot, Bhaktapur, Pokhara and Chitwan using the services of Rabindra and iTourNepal. Everything was fantastic—from initial communications via email to tailoring activities to appeal to a 9-year old. Rabi arranged for us to have lunch and visit a raptor rescue and parahawking center in Pokhara because we expressed interested in birdwatching. When we mentioned that that one member of our party was a professional chef, Rabi arranged for us to have lunch and a tour of an organic farm outside of Bhaktapur. .....
We found Rabi and his associates to be punctual, flexible, knowledgeable and kind—in fact, perfect hosts for a perfect 10-day vacation. 'i Tour Nepal' particularly specializes in personalized small group tours, and we can not recommend them highly enough.

Tara Draco

Tour Reviews >
Nepal weather in February
Average weather around the major tourist area of Nepal in February
| Place | Max Temp | Min Temp | Rainfall | Rain day |
| --- | --- | --- | --- | --- |
| Kathmandu | 21℃ | 5℃ | 18.7 mm | 3 |
| Pokhara | 23℃ | 9.2℃ | 35 mm | 2 |
| Chitwan | 24℃ | 8℃ | 23 mm | 2 |
| Namche | 3℃ | -11℃ | 23 mm | 3 |
| Jomsom | 4℃ | -12℃ | 41 mm | 5 |
---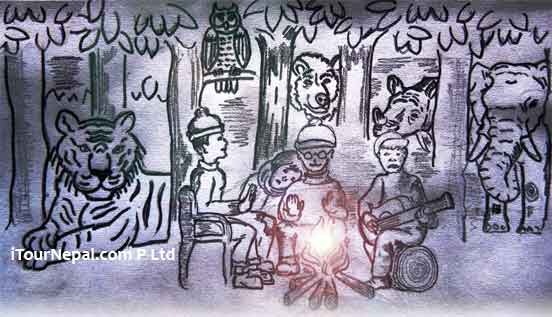 Duration: 8 days | Accommodation : Standard and Deluxe | Transportation : Private car and Flight
Kathmandu, Pokhara, Chitwan Tour
The golden triangle of Nepal - 8 days
Kathmandu Chitwan and Pokhara are the most popular tourist destinations of Nepal. Nepal's peak tourist season is set focusing on trekking and traversing high mountain passes. It snows in the Himalayas but these three destinations are far lower than the snowline and temperature are moderate to travel during the Chinese new year holiday. The snow over the Himalayan peaks and its layers of mountains make the scenery even more beautiful. Similarly this is when colorful birds migrate to Chitwan national park all the way from Siberia. The low grass and need of sun makes it possible to see more wildlife down in Chitwan national park. Chitwan is at the elevation of 150 m above the sea while Pokhara is 800 m.
From US $ 690 +
10%
Off for CNY Holiday 2024
Booking Inquiry | Tour Details
---
Short treks and day hiking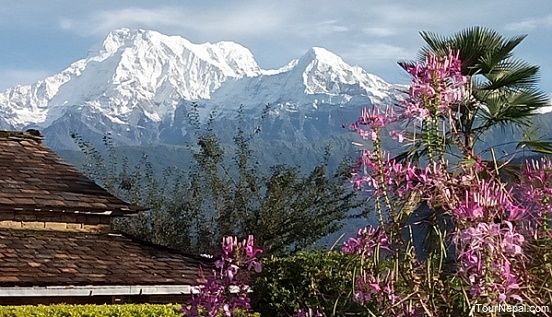 Short trek in Nepal could be done throughout the winter. The most accessible and beautiful short trek to do during Chinese New year and spring festival holiday is 'Ghorepani / Pun Hill Trek'. Ghorepani / Pun Hill is accessed with just about an hour's drive from Pokhara. The highest place to spend night in the trek is Ghorepani at 2,800 m. There may be snow at higher elevation which makes it even more beautiful. Trekkers need to be in shape with previous experience of walking. Similarly hikes to Australian camp, Astam Bandipur to Ramkot and Changunarayan to Nagarkot could be planned from a day to 3.
Ghorepani Trek 4 day
Sunrise from Poon Hill for Chinese New Year 2024
Short 4 days trek from Pokhara is the best trek to do during the month of February or during the Chinese New year holiday. This short trek could be customised for 3 days or longer with detour of more pristine villages.
From US $ 350
10%
Off for CNY Holiday 2024
Nepal Walking Holiday 11 days
This walking holiday is a combination of day hikes based on the popular tourist destination towns like Pokhara, Nagarkot and Bandipur. Drive or fly to the base town and do an easy to moderate day hike with comfortable and rejuvenating resorts to come back to. Walking tour in the Himalayan foothills is best CNY holiday trip for 2024. The walking tour could be customized to fit your available days, fitness level and interest.
From US $ 950 +
10%
Off for CNY Holiday 2024
---
Buddhist Pilgrimage tour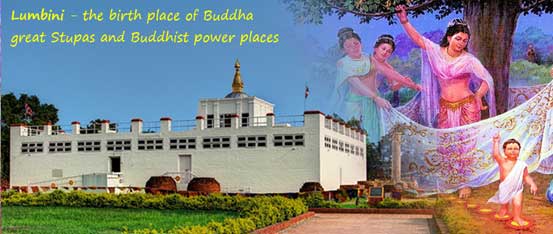 Nepalese Buddhist celebrates Chinese New year as Sonam Losar
Nepal is the birth place of Buddha and Buddhist philosophy. Foothills of the Himalayas have places where great spiritual masters got different levels of consciousness and enlightenment. Those meditation caves still radiate great vibration for practitioners. Buddhist pilgrimage tour of Nepal visit Lumbini – the birthplace of Buddha (UNESCO Heritage Site) and other important archeological sites related with Buddha. It also visits 'Patan' the oldest existing Buddhist city in the world with Nepalese monasteries dating back to 6th century AD. The Chinese New year holiday 2024, is the perfect time to visit Lumbini as February is peak tourist season for the lowland.