Nepal Holiday with us:
Support local company.
Expertise over 20 years.
Cost effective Treks.
Cultural immersion experience.
High quality services.
Eco friendly & sustainable practices.
---
March Tour Review
Excellent attention top quality service !
I spent just over 2 weeks in Nepal on a trip organised by Rabi and the attention was excellent. He went to pick me up to the airport himself, gave me excellent tips and organise a great trek on the Himalayas with a really good and knowledgeable guide, Saroj. The accommodation was also very good, which made the trek more enjoyable. I would definitely recommend iTourNepal to anyone wanting to visit the country, both for treks, or for guided tours on Nepal. I did tours of Kathmandu, Bakthapur and Patan and was really happy about how they went. I might go back to Nepal, and if I do, I'll contact Rabi again.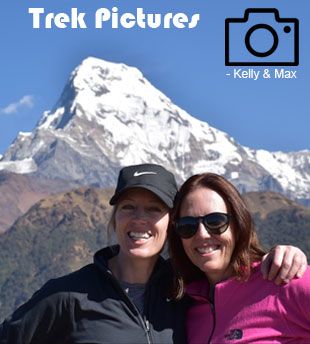 Best tour in March 2020
Nepal Bhutan Tour 12 days
March brings colors in the Himalayan foothills with the blossoms. The fresh snow from the winter make Himalayas more dazzaling. The breeding season for birds and animals make the jungle more lively. Enjoy the pristine culture and heritage of two Himalayan countries at its best this March.
8 days Tengboche Trek
If you are limited with time and still want to get the feel of Sherpa land, this trek is for you. A short trek of 5 days could be planned based in comfortable Hotels (luxury trek).
Everest Sightseeing Flight
See Mt Everest and the eastern Himalayas by 1 hr sightseeing flight while you are in Kathmandu, Nepal.
Booking Inquiry | More
Himalayan floral trek
Walk in the Himalayan foothills in March to see the Himalayan flowers at its best. Different species of Rhododendron, Magnolia, Orchids, primula, iris and tens of other flowers make the trek in the foothills picturesque.
Himalayan flower trek
Visit Chitwan National Park this March 2020, for the wildlife and birding tour. March sees increased no or migratory birds and the breeding season make them super active.Chitwan tour
Only USD 290 !
Helicopter tour of
Annapurna Base Camp
Details >
Nepal walking Tour
Gentle walking holiday in Nepal with comfortable stay
Nepal walking tour is for those looking for gentle walking holiday with comfortable stay in the foothills of the Himalayas with exotic cultural experience and Himalayan scenery.
Details >