Recommended Hotels in Nepal
Hotels recommended by hundreds
Easy Booking
Avoid haggling at the airport and simply get picked up
Free travel consultancy
Hotel The Kantipur, Pokhara

Located towards eastern end of Lake Phewa, Pokhara - famous for undisturbed view of the Himalayas
Artistic stone bungalow, authentic to Pokhara
50 AC rooms strewned in a open garden off the main road
Conference hall with the capacity of 150 pax
Bhojpure and Dabalee Ghar serves international culinary items.
Cyber space for guests
Tarrif
Single Room Double Room Extra Bed
Hotel The kantipur, Pokhara
The Kantipur, Pokhara is the poetic name of ancient Kathmandu the capital city of Nepal. Now, this poetic essence although disappearing in Kathmandu, has finally materialized in Pokhara 200 km all the way west of Kathmandu along with the combination of beauty, comfort and taste. That is in the class from of an exotic place to relax and enjoy delicious cuisine amidst the magnificent views of the most beautiful Himalaya "Fish Tail" of Annapurna range reflecting itself within the PHEWA LAKE.
Special offer with transportation
Flight: US $ 92 Special Combo Price
Tourist Bus: Us $ 13 (AC Deluxe Bus with Lunch) Special Combo Price
Private Car: US $ 95 Special Combo Price
Hotel Holy Himalaya, Kathmandu
Your Personal Hotel in Thamel, Kathmandu
Hotel Holy Himalaya
Picture 01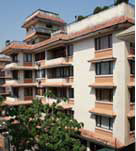 Picture 02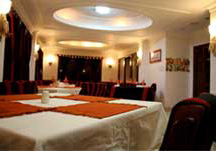 Picture 03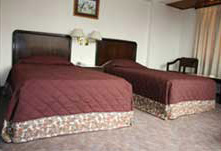 Picture 04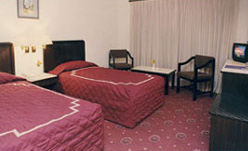 Picture 05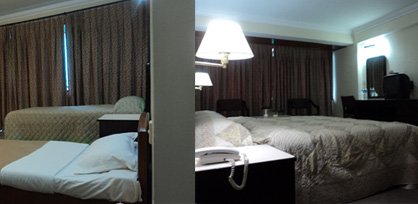 Hotel Holy Himalaya, Thamel Your Private Hotel in Kathmandu
Rooms : 34 AC Rooms and 4 standard rooms
Centrally located in Thamel, Kathmandu
Yet very quiet and off the main road
Wonderful rooftop garden with Himalayan views
Meeting Hall
Good Restaurant
Yoga in the morning
caters to medium budget travelers
After 16 years of successfully leading tours in the Himalayas, Holy Himalaya has begun a new venture in tourism. We now have our own hotel! It operated, with a very good reputation, as the Dynasty hotel for 10 years. Holy Himalaya Tours was lucky enough to acquire the property after all the necessary updates had been completed. Whether for business or pleasure, you will find our location , service and facilities thoughtfully deigned to satisfy your ever need Holy Himalaya plays host to a wealth of thoughtful facilities, fine dining and efficient service.
Hotel Country Villa, Nagarkot
Well-equipped 2 conference halls
International direct telephone call and fax
Doctor on call, Foreign currency exchange, Free Laundry Service
WIFI Zone
Illy Coffee Bar
Free safe deposit locker
Hotel Buddha Maya, Lumbini
Rooms with Air Condition and attached bathroom.
Buddhist Library, meditation hall, conference hall, parking area, business center and more.
International direct telephone call and private balcony
Doctor on call, Foreign currency exchange, Free Laundry Service
Only 10 mints walk away from the Mayadevi Temple (Lumbini).
Garden with indigenious trees from Buddha era.
Tarrif Standard Room: US $ 70 (single); US $ 80 (double)
Standard Room: US $ 70 (single); US $ 80 (double)

Deluxe Room: US $ 90 (single); US $ 80 (double)
Deluxe Room: US $ 100 (single); US $ 80 (double)