For those staying for a longer period of time in Kathmandu, there are ample places to escape for the weekend. Kathmandu is chaotic and it becomes less interesting after about a week. But luckily there are hills stations, riverside resorts and charming villages offering brilliant views and the sound of nature for the perfect weekend holiday. Weekend trips from Kathmandu are in easy access allowing you to spend most of your time in nature.
Popular weekend trips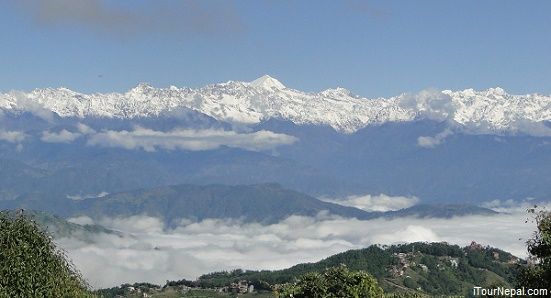 Shivapuri hiking
Every Saturday | USD 180 | 1 night 2 days
Includes Park fee, 4 meals and lodge accommodaiton.
If you are looking to escape into nature from Kathmandu for a weekend, a hike in the nearby Shivapuri national park is the best option. The 144 sq km Shivapuri national park in the northern rim of Kathmandu valley is a well protected, dense forest that is further linked with Langtang national park. The ridgetop village of Chisapani at over 2,000 m offers a magnificent view of snow peaks from Annapurna range in the west to Khumbu Himal in the east. An active walk in a dense forest with chirping of birds,  view of layers of mountains, lush valleys, chirping of birds and pristine villages make this hike around Kathmandu the best weekend holiday. 
Hike Itinerary
Day 1 : Drive to Sundarijal (half an hour) and climb 5 - 6 hours to Chisapani (2,200 m).
Day 2 : Enjoy the morning view of the central Himalayas and later follow the ridge to Jhule village in the outskirt of national park. Trek further down to Bajrayogini temple, Sankhu and drive back to Kathmandu.
Bhaktapur Panauti and Namobuddha
Bhaktapur Panauti and Namobuddha TourExploring the Newari towns and hill station in the eastern part of Kathmandu makes a perfect weekend trip from Kathmandu. The 6.8 sq km of medieval town of Bhaktapur is known as the living museum. Walk through its alleyways and discover the beautiful Newari art and architecture. Later I drove to Panauti, another Newari town but less touristy. The town has a bunch of monuments dating back to the 13th century around its Ghat ( crematory ground ) at the confluence of three Rivers. The road from Panauti to Namobuddha then winds along the orange farms and terraces lush with crops. Namobuddha at 1700 m is overlooking the layers of lush mountains with Himalayan background. The Namobuddha stupa is one of the most important Buddhist pilgrimage sites. If available, it is possible to stay in the monastery guest house, eat and pray with monks. 
Every Saturday | USD 180 | 1 night 2 days
Includes guided tour with all entrance fees and one night accommodation at Namobuddha.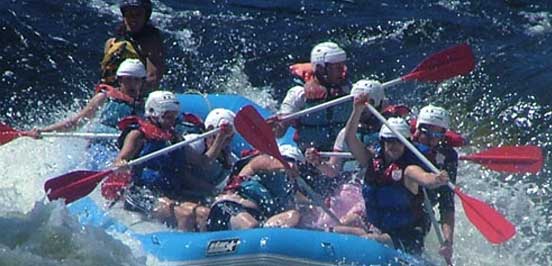 Trishuli rafting and hiking
Trishuli rafting is suitable for both beginners and intermediate which makes it a fun rafting trip to take for a weekend. The rafting point is just about 80 km from Kathmandu. Drift down the refreshing water for about 3 - 4 hrs and then drive back to Kathmandu. Or the pristine river banks and the natural ambiance is a great place to do a campfire and barbecue party. Adventure sports like zip flying, motorboat, sky cycling and other obstacle courses keep you busy throughout the evening.
Half a day hike : A cable car trip to the famous Hindu temple of Manakamana and three hours hike to Lakhan Thapa cave could be organized the next day before returning back to Kathmandu. The hike is one of the best ways to see Mt Manaslu (8,163 m / 7th highest).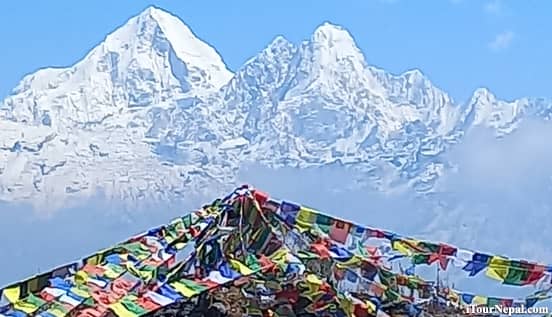 Climb Ama Yangri (3,770 m)
The Ama Yangri peak in Helambu region, is only about 80 km northeast of Kathmandu. Nowadays, it is possible to drive to Tarkeyghang or Sermathang villages at the base of the peak. It is only about one night and two days hike from these villages to the top of the peak and back. Helambu is a sacred place resided by Sherpas from Tibet in around the 16th century. The Mani walls, prayer flags, monasteries and charming Tibetan looking villages amid lush jungle give a glimpse of being in Bhutan. One can see a wide range of central Himalayan peaks including Shisapangma (8,027 m, in Tibet) from the top. A trip to Ama Yangri makes a short weekend trek of 2 - 3 days from Kathmandu.
Price :
USD 290 +
Duration :
3 days
Difficulty:
Moderately difficult
Season : Sept - June
Maxim altitude : 3,771 m
Transport : Public / Private
---
Ama Yangri trip Itinerary
Day 1 : Drive to Tarkeyghang - 6 hrs and trek to Ama Yangri base camp (3,200 m)
Day 2 : Hike to Ama Yangri (3,771 m) and back to Tarkeyghang (2,600 m)
Day 3 : Drive back to Kathmandu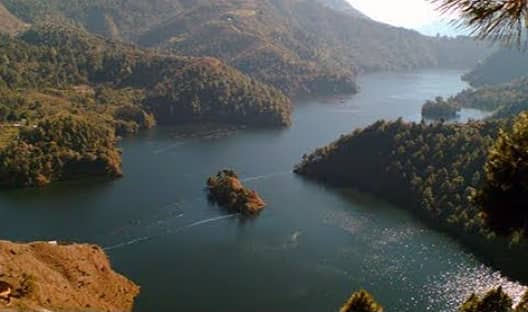 Kulekhani - Markhu Tour
Kulekhani - Markhu and Chitlang Kulekhani and Markhu village tour is one of  the most popular weekend trips from Kathmandu. The pristine lake created by the Kulekhani dam spreads in the area of 2.2 sq km with tranquil nature and charming villages. The hilltops and mountain sides offer ample opportunities of Himalayan scenery. The region offers several hiking and recreational opportunities. One of the best hikes is from Chitlang to Markhu and the drive back to Kathmandu via Kulekhani lake. 
Sailung Hiking trip
हरेक शुक्रबार | मुल्ये रु ७,०००
प्रति व्यक्तिमा निजी गाडीका साथै एक रातको बसाइ, ब्रेकफास्ट र गाईड सहित २ दिनको हाइकिङ गराइन्छ ।
वा सैलुङ भ्रमणका लागि गाडी मात्र चहिएमा
9841665409
Sailung at 3,146 m is another of the nearest highlands from Kathmandu offering panaromic view of a wide range of the Himalayas. It is about 130 km northeast of Kathmandu. The place is less touristic and is popular among locals to go play with snow during the winter. The group of 100 hillocks known as 'Sayathumka' appears brilliant with the background of layers of hills rising to the mighty Himalayas. Shailung is highly spiritual place with both Hindus and Buddhist shrines. It is believed that hundred sages meditated there whose graveyards make the mounds known as 'Sayathumka'.
1 night 2 days Sailung Hiking trip starts with private ride to Dhunge bazaar (2,490 m). Walk for about 3 hrs to the Sailung ridgetop for sunset view. We will spend the night in the near by village of Kalapani or Khola Kharka at 2900 m. Next morning, climb to the Sailung 'Sayathumka' for the sunrise view and explore around. Visit the Raj Veer monastery and other surrounding attractions and then head back down to Dhunge Bazaar. Drive back to Kathmandu.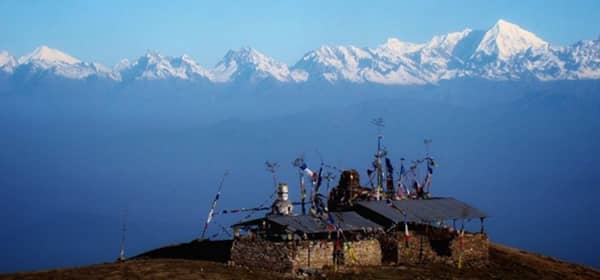 Kalinchowk Tour
हरेक शुक्रबार | मुल्ये रु ५,५००
प्रति व्यक्तिमा निजी गाडीमा घुमाउनुका साथै ब्रेकफास्ट सहित एकरात कुरी गाउमा रिसोर्टमा बसाइको व्यवस्था हुन्छ।
वा कालिञ्चोक भ्रमणका लागि गाडी मात्र चहिएमा
9841665409
Kalinchowk Bhagwati Temple is located 71 km northeast of Kathmandu as the crow flies. It is 140 km by road. The hindu shrine is the most popular weekend pilgrimage destination for people from Kathmandu. The goddess is popular for fulfilment of pilgrims wishes. For non Hindus this is a scenic drive with ample opportunity of cultural immersion. The temple located at 3,842 m hilltop is overlooking at the Gaurishankar Himal and Jugal Himal ranges. During the winter the entire place is covered in snow attracting more visitors. 
Kuri village is the only settlement past Charikot accommodating travellers visiting Kalinchowk. The village is one of the highest settlements in the Himalayas of Nepal. The village could be reached by a 6 hrs scenic walk from Charikot, the district capital of Dolakha. The village is also connected by an 18 km dirt road extended from Charikot.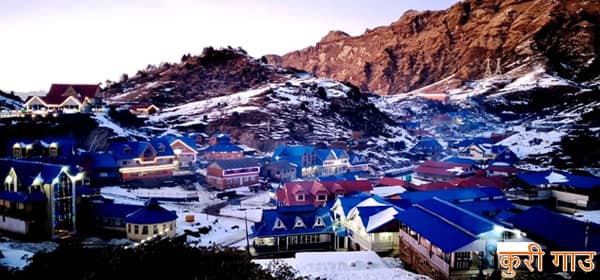 Manakamana Tour
हरेक शुक्रबार | मुल्ये रु ६,९००
प्रति व्यक्तिमा निजी गाडी, सम्पूर्ण खाना सहित एक रात त्रिशुली नदी छेउमा रिसोर्टको बसाइ तथा केबल कारबाट मनकामना घुम्ने व्यवस्था हुन्छ।
मनकामना जन गाडी मात्र चहिएमा
9841665409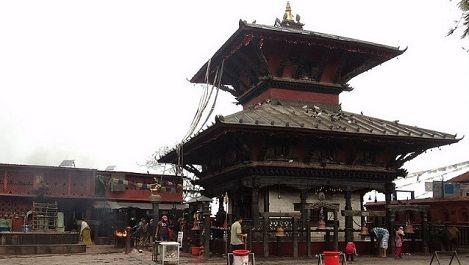 Manakmana tour is another weekend trip to take from Kathmandu. The famous wish granting goddess is located at the altitude of 1,000 m overlooking at the Manaslu range of the Himalayas. The temple could be reached by a 13 km cable car from the base at Kurintar, some 105 km from Kathmandu. A perfect half a day hike reaches to the ridge top of 'Lakhan Thapa cave' providing an undisturbed view of the Himalayas. The walking and cable car trip to Manakamana gives deeper insight into Nepalese culture and countryside lifestyle.
Spend a night in the 'River Fun Beach Resort' in the tranquil side of Trishuli river reached by foot by crossing the exciting Nepalese suspension bridge. You can also join half a day rafting trip in Trishuli river. Trishuli rafting is the best for beginners and intermediate.