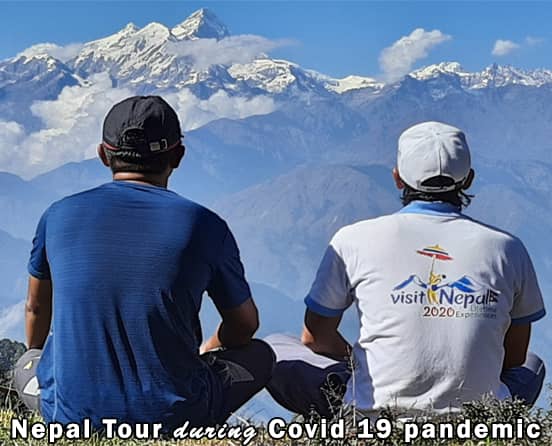 Nepal is open and is safe to travel
With the subsiding of Covid 19 pandemic and 20% population fully vaccinated, Nepal is officially open for trekking and tour for Autumn 2021. Nepal threw away the seven day quarantine and resumed the on-arrival visa from 23 September 2021. Nepal is now open and safe for Himalayan tours and treks. The Autumn 2021 is the best time for a Nepal tour with the best weather, great prices and only a few other travellers along the way.
Conditions applied for on-arrival Nepal visa

Travellers must have received their last dose of covid 19 vaccine at least 14 days full days prior to entering Nepal. Those who are not vaccinated or partially vaccinated will not get on-arrival visas. They have to get their entry permits from Nepali diplomatic missions, and also spend 10 days quarantine in government-listed hotels.
Travellers will have to present a negative Covid-19 test result taken 72 hours prior to the departure and fill up the international travellers' online form at www.ccmc.gov.np and have a printed copy to apply for on-arrival visa at the airport.Unvaccinated or partially vaccinated tourists have to mandatorily quarantine themselves at the hotel for 10 days at their own expense. They can travel on the 11th day after being tested negative. All expenses for testing for Covid-19, isolation and insurance should be borne by the travellers themselves. 
With the special health and safety protocols, Nepal resumed international and domestic flight from September. The country now eased the regulation for trekking and mountaineering by lifting the requirement for quarantine from mid November. Tourists can now get visas on arrival and can go on a trek directly.
Many countries are gradually lifting their bans by permitting in tourists from countries with relatively low or steadily declining coronavirus cases. Earlier in July European Union began allowing visitors from 15 non-European countries.
What makes Nepal the safest destination to travel during Covid 19 pandemic ?
Nepal was the most successful country in South Asia to control the Covid 19 cases from 40,000 in October to only 2000 active cases by January 2021.
Covid 19 was brought to Nepal by migrant workers from India and are mostly in southern Nepal bordering with India.
Mountains are Covid 19 free and the fewer number of tourists make it possible to travel maintaining social distance.
Unlike many holiday destinations, Nepal is about nature, going away from civilization and self isolation, which are requirements of travel during the pandemic.
Safest Nepal trips during corona pandemic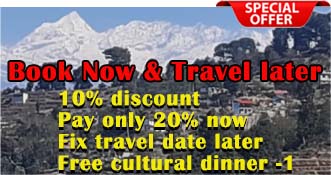 Nepal is the safest country to travel during the Corona virus pandemic. Nepal is opening its domestic and international flights from August 15 2020 and tourism entrepreneurs and service providers are looking forward to work. With world going through recession and the threat of corona virus, there will be very few travelers in Spring 2021. This will make easy to travel with social distancing even in the popular treks and tour destinations. Here are some recommendation for Nepal tour during Covid 19 pandemic.
Nepal trek during covid 19 pandemic
Nepal Travel tips during Covid 19 Pandemic
Book refundable flight, hotels and tour services. With the low flow of tourists, it is possible to book logistics which could be paid on arrival or could be cancelled at last moment without big charge. The Nepal trips listed above follows these booking flexibility.
Avoid crowded places and close contacts. You can fly or drive directly to the trekking trail head instead of staying in crowded cities like Kathmandu.
Have flexible plan.
Take enough sleep and intake extra vitamin C. Ginger Honey Lemon tea is popular in the Nepalese mountains.
Wash your hands constantly.
Clean your hands often by washing them with soap and water for at least 20 seconds or using an alcohol-based hand sanitizer that contains 60%–95% alcohol. Soap and water should be used if hands are visibly dirty.
Because COVID-19 can be more serious in older adults and those with chronic medical conditions, people in these groups should talk to a healthcare provider and consider postponing travel.