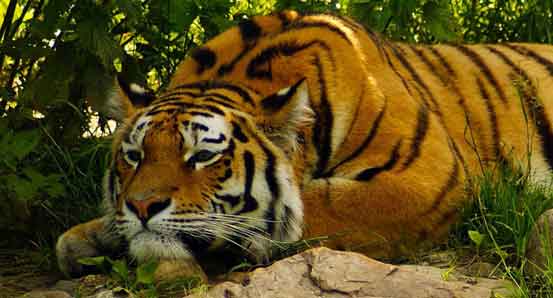 5th 'World Tiger Day' was celebrated in Kathmandu on 29th July.
According to the report pulbished, Tiger population increased by 63% since 2009. 198 Tigers were counted in last census. The number increased from 212 in 2010. Of the 198 tigers, 120 are in Chitwan National Park, 50 in Bardiya National Park, 17 in Shukla Phanta Wildlife Reserve, seven in Parsa Wildlife Reserve and four in Banke National Park. The Bardiya National Park is one of the best wild reserves for the endangered big cats.
Nepal had signed 'St Petersburg Declaration on Tiger Conservation' with comitment to double the Tiger population by 2022. The global Tiger population has been reduced to 3,000 from 1,00,000 in last century. India has seen 30% increases in Tiger numbers since 2010.
The conservationists said that the initiative taken to make their participation and investment of revenue from tourism made it possible. Earlier, Tiger fear made some people even support poachers. In last few years, conservationists worked with people, built electronic fence, worked on increasing employment and revenue through tourism and gave bigger portion of the revenue to locals.
In another report, Experts from conservation group WWF has sighted China as herald in conservation of Tigers in Asia. Tiger parts are considered as status symbol and also used in traditional medicine in China.
2 nights 3 days Chitwan jungle safari package
Visit the last vestige of Terai jungle and be part of Asia's most successful conservation. Chitwan national park has seen increased no of Royal Bengal Tigers, Asian single horned Rhinos, Indian Bison (Gaur) and many other endangered species.