World famous Hollywood actor Jet Li visited Nepal with his wife and daughter during the Christmas and New Year 2023 holiday. He remarked his visit as a special holiday in his life as he got Buddhist teachings from Yonge Mingyur Rinpoche. Jet Li took a six day Buddhist philosophy class with the Rinpoche and also visited important Buddhist sites around Kathmandu during his stay.
He expressed his gratitude to Yong Mingyur Rinpoche through facebook for sparing his time to teach him. He also said that he felt privileged to see many of the great teachers and visit holy places during the holiday.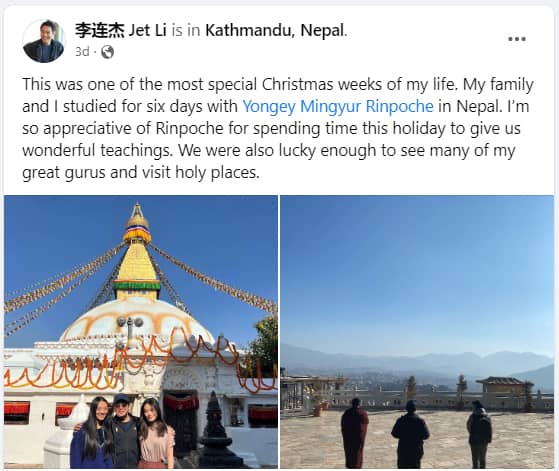 Jet Li also visited Nepal and Bhutan in March 2017. Back then he visited Buddhist sites around Kathmandu including the popular Asura cave and Yanglesho cave of Pharping. Asura cave and Yanglesho caves were few of the important meditation caves of Guru Padmashambhava.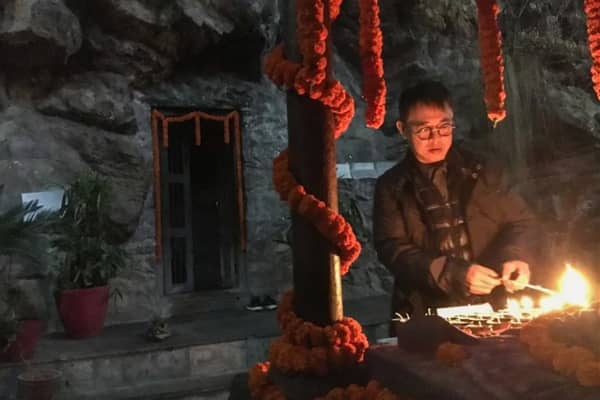 ---
Buddhist pilgrimage tour of Nepal
Himalaya have been a place for spiritual retreat for thousands of years. The hidden Himalayan valleys also sheltered and nourished Buddhism for centuries during the crisis in India and Tibet. Buddhist pilgrimage tour or Nepal unveils how Buddhism was preserved and Buddhist philosophy were developed since the time of Buddha.
---
Sarnath - Boudhgaya - Kushinagar - Lumbini
It just takes 7 days to visit the most important Buddhist pilgrimage sites of Nepal and India. Fly in Varanasi and drive through the Buddhist power places to Lumbini and Kathmandu in Nepal. Fly out of Kathmandu.