On November 9, 2022, a stunning photograph of a snow leopard taken near Everest base camp created sensations in the news and social media. The shot taken in the crack of dawn was brilliant with the illusive cat sitting atop an abyss above a field of ice pinnacles called phantom alley.
On 9th October 2022, An American photographer Kittiya Pawlowski walked 165 km to the altitude of 5,300 m with her 25 pound camera to capture the most elusive cat on the verge of extinction. Her hard work was paid off by this brilliant shot.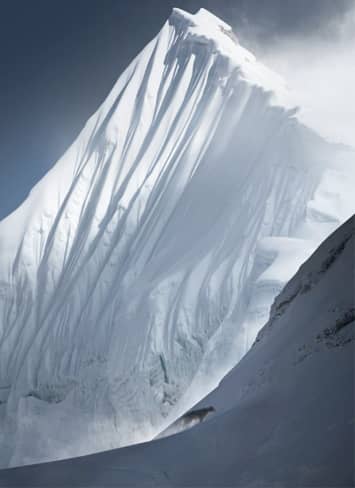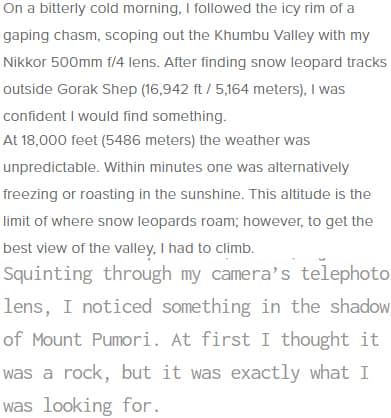 ---
Nepal Wildlife Tour
9 day nature and wildlife tour of Nepal to see Tiger and other endangered wildlife of Nepal.
---
Snow Leopard is the most difficult animal on the planet to be seen as they live above snowlines, camouflage and are stealthy. They are on the endangered list as there are only about 10,000 adult individuals existing. The number is declining in lack of prey, poaching and global warming. Their number is estimated to decline by about 10% by 2040.
About 350 - 500 snow Leopards are estimated to be found in the Nepalese Himalayas.
When is best time for Snow Leopard Photography ?
The winter months of January, February and March are the best time for sightings of the Snow Leopard. This is also the breeding time for the snow leopard. The snow makes their prey migrate to the lower altitude for grazing and warmth, which makes the big cat follow them. This makes it easy to photograph them. The altitude above treeline ranging from 3,000 - 4,000 are their common dwellings during the winter. Being crepuscular, they are active mostly during dawn and dusk.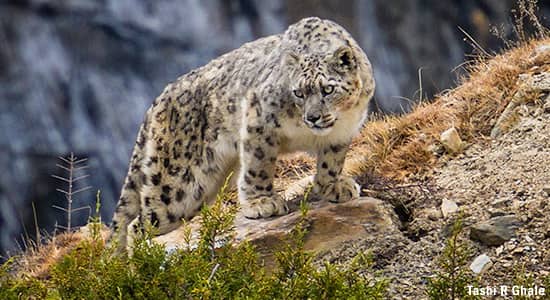 Tashi R Ghale is another wildlife photographer from Manang in Annapurna region who has captured several pictures and video clips of the Snow Leopard. He might be the first Nepalese wildlife photographer to capture the picture of Snow Leopard in its remote habitat. He also runs hotel in Manang (3,300 m)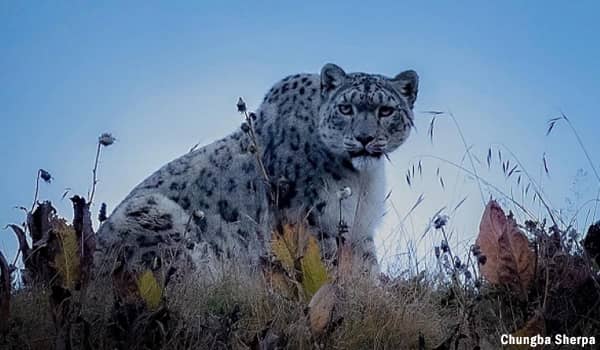 In September of 2020, Nepalese wildlife photographer Chungba Sherpa was also successful in capturing a handsome picture of the Snow Leopard in the Manang area of Annapurna.
---
Customize a trek in Everest national park from 2 - 3 weeks. Traverse the three passes and explore the Gokyo Lake and Everest base camp.