Company we manage :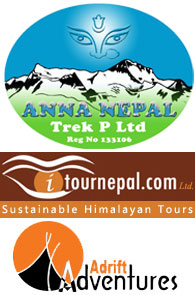 iTourNepal.com Pvt. Ltd. is a government registered (Reg no. 87388/068/069), tour / trek company for making your adventure and luxury holiday in the Himalayas of Nepal, Tibet and Bhutan. We are a team of well educated and professional travel and tour experts. Serving the Himalayan tourism for long time, we realized the importance of innovation rooted in authentic identity in the tourism sector of Nepal. Only sustainable tourism ensures local benefit. Considering eco-friendly and sustainable tourism in mind, the step we took in the year 2008 as iTourNepal.com has drawn a worldwide support through hundreds of clients that we support every year.
iTourNepal for Nepal earthquake victim.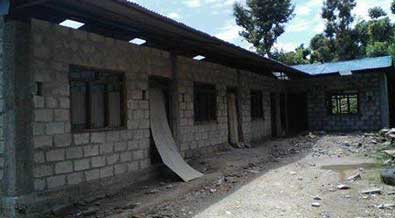 Being a responsible tour / trek operator from Nepal, we have been providing financial and logistic support to rebuild primary school damaged in 2015 earthquake. Thanks to our clients and well wishers from around the world for supporting the project. We have been able to rebuilt 'Ganga Jamuna Primary School' in northern Dhading damaged by the earthquake.
Volunteer tourism:

We have prepared local farmers / villagers to take in tourists under homestay program. During the day, you can involve yourself with our projects at school, health or agriculture. This is the best way to experience less touristic Nepalese countryside lifestyle.
More >


Sustainable Practices
Promotion of homestays and village tourism.
Tours to discourage animal cruelty, child abuse and other unethical issues.
Local and inclusive company.
Introducing and promoting new destinations.
Using local guides and other employees.
Consuming local products and using accommodations that employes and consumes local.
Eco friendly practices.
Group joining tours / treks using up to date vehicles only.
'iTourNepal.com Pvt. Ltd.' is a company owned by local academicians and tourism experts with its various sister companies operating trekking, tour, rafting and accommodation. We have made the ownership inclusive so that we can effectively employ locals in different region. We have also used our expertise in designing new tours that gives you the experience of real Nepal. We make sure that during our tour we have maximum consumption of the local products, either by the accommodation or by employees. Homestay and village tours are hosted simply by local families. Since environment is another factor of sustainable tourism, we take all eco-friendly measures of traveling. To lessen the carbon emission, we give preferences to up to date vehicles only.
Last but not least, we have a project of helping remote villages of Nepal. Few years back we started village welfare programs by involving ourselves physically and financially in such programs. Our new project is to help 'Pulkharka Village' by generating income of the locals through tourism.
Our Sustainable tourism development projects
Lwang homestay and village tour
Manakamana (Gorkha) Village tour
Fulkharka volunteer tourism
Tamang Heritage Trail
Ghale Gaun Tour
Who are we?
We are a group of youths from different academic fields with over 15 years of experience in tourism of Nepal. Our team comprises naturalists, academicians, environmentalists and adventure tourism experts. iTourNepal.com is a step taken to implement sustainable tourism in Nepal.
RAM MANI RIJAL
Well educated, socially active person involved in tourism for over two decades. Mr Ram Mani Rijal is director founder of the company.
KOPILA SEN
A Bachelor Degree holder Miss Kopila Sen is an experienced team leader / founder of the company. She looks after logistic support and account.
Pawan Shrestha
Well educated with graduation in Hospitality business from London, Mr Pawan Shrestha is one of the business partner. His long experience and academic qualifications are special traits to excellently manage tours and treks of the company.
Professional Team
RABINDRA ADHIKARI
Master in Culture and Tourism is an expert in Adventure Tourism. In his 18 years of career he has gathered firsthand experience of peak climbing, trekking and touring in Nepal, Tibet, Bhutan and India.
Shiva Adhikari
Well educated and experienced tourism entrepreneur, native to the Himalayas. He is an efficient guy managing tours and trekking in the Himalayas of Nepal, Tibet and Bhutan.
Alish Basnet
Master's degree holder in Sociology, Alish is government licensed professional tour guide.
Saroj Nepal
Master in Culture and an expert in Japanese language, Mr. Saroj is also experienced in touring and trekking in the Himalayas of Nepal, Tibet and Bhutan.